In the age of coronavirus (COVID-19), museums are facing unprecedented difficulties and uncertainty. In the past weeks, three-quarters of museums have shut down, starting with behemoths like the Metropolitan Museum of Art, Museum of Fine Arts Boston, and the Smithsonian's museums. While these indefinite closures are presenting challenges, museum professionals have acted rapidly and creatively to keep their audiences engaged remotely.
Museums have mobilized the use of two new hashtags, #MuseumFromHome and #MuseumMomentofZen, both of which strive to engage the public using social channels. The National Gallery of Art, Museum of Modern Art, Frick Collection, Getty Museum, and museums of all kinds have harnessed #MuseumFromHome on Twitter and Instagram to share collections, video gallery tours, and other educational and entertaining content.
#MuseumMomentofZen serves a similar purpose: to offer audiences peace and calm, if only for a brief moment. Through this movement, museums like the Rockwell Museum and Chicago History Museum have been offering up images of calming artworks to provide brief respite to their frazzled audiences who are now inundated with perilous news on their social media feeds.
As museums remain closed down physically, it is essential that they explore digital tools like these as a means of capturing the attention of their audiences. Below, we will dive into four types of digital experiences that museums can implement during this challenging time:
1. Unique Campaigns and Series on Social Media
Many museums and cultural organizations have taken to social media to engage, entertain, and educate their audiences. One of the most celebrated recent examples comes from the Shedd Aquarium. Closed to the public due to the coronavirus outbreak, aquarium staff have allowed their penguins and porcupines to explore the museum free of guests — and shared these animals' field trips on social media, gathering several millions of views!
The adventure continues! ??
This morning, Edward and Annie explored Shedd's rotunda. They are a bonded pair of rockhopper penguins, which means they are together for nesting season. Springtime is nesting season for penguins at Shedd, and this year is no different! (1/3) ? pic.twitter.com/VdxN3oQAfe

— Shedd Aquarium (@shedd_aquarium) March 16, 2020
Similarly, Chicago's Field Museum has set a costumed dinosaur, SUE, loose to explore the museum and reign over the information desk—and broadcasted it on social media!


nothing to see here pic.twitter.com/UE0Y5dBlQE

— Field Museum (@FieldMuseum) March 19, 2020
Other museums have found their own ways to deliver humor during closures. The Philbrook Museum of Art, for example, has rebranded to the "Chillbrook Museum" across social media and ramped up their use of playful internet memes — a reminder to audiences to stay home and "chill" during the crisis.
The Museum of Fine Arts, Boston has actively engaged the public through art-themed #TriviaTuesday and is letting Riley, the Museum Security Dog, explore the empty building.

By making use of living collections, offering light-hearted humor, and using social media to provide entertainment or comic relief, you can position your museum as a bastion and source of reassurance during these trying times.
2. Engage in Real-Time with Live Streams
Now that museums' visitors are unable to experience museums in their brick-and-mortar sites, one of the more pressing challenges has been promoting ways to engage the public as they would on-site. To address this, some museums have spearheaded live-streaming content.
When done effectively, live-stream content can attract remote "visitors" and serve as an effective way to maintain your museum's brand and core programs. For example, the Cincinnati Zoo hosted a live-stream Home Safari, which included close-up animal experiences accompanied by activities for home. The Georgia Aquarium, Monterey Aquarium, and San Diego Zoo likewise offer live streams where you can tune in to check in on your favorite animals.

For museums without living collections, live-stream is a viable strategy if you think creatively. For example, Los Angeles' Petersen Automotive Museum is offering educational live-streams for kids, which include lessons on making a balloon car and a session to create and decorate your own license plate. Still other museums have offered live-streamed story hours.
It's important to note that live stream video content doesn't need to be lengthy or complex. The Broad in Los Angeles live-streamed its famous Infinity Room on Facebook and Instagram, giving the public an opportunity to skip the line and experience it for longer than they could on-site. Sweden's Moderna Museet has launched "Sofa tours" to encourage their community to join them for ten-minute "guided tours in the comfort of your own sofa" over Facebook and Instagram each day until they reopen.


Content can be streamed across a variety of platforms, as well as repurposed as evergreen material so that it can continue to engage and be available to audiences in the coming weeks, months, and years.
3. Virtual Tours
For art and history museums, one of the most effective ways to go digital is through offering virtual tours. Google Arts and Culture already offers more than 2,500 free virtual tours of cultural organizations across the globe. Predating even Google Arts and Culture, the Louvre's virtual tour is a testament to the strength of this kind of content. Virtual tours have been around since the advent of the CD-ROM, but new platforms have made it earlier to offer and more high-quality than ever before.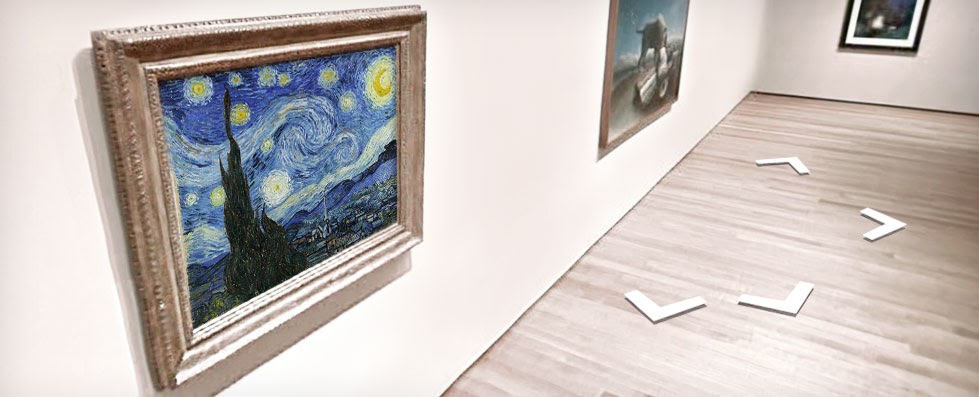 In the age of COVID-19, virtual tours are an effective tool to allow audiences to experience museums remotely. Museums like the Musée d'Orsay, National Gallery of Art, Johannesburg Art Gallery, British Museum, National Museum of African American History and Culture, and the Smithsonian Museum of Natural History have emphasized the availability of virtual tours that allow visitors to easily explore their collections from afar.
To spark increasing interest in these tours, museums can supplement this digital content with curated Spotify playlists to accompany virtual galleries, recommended wine and cheese pairings for each tour, and invitations to share the experience on social media.
To add a special touch for families with children, you can follow the example of the North Carolina Museum of History and create "learning packets" full of activities and accessible information that complement virtual tours and digital content. You can also consider turning your museum collections into downloadable coloring books.
Pro Tip: Make it easy for your remote visitors to engage. If your virtual tour offerings aren't already easy to find or prominent on your website, now is the time to put them front and center. The Frick Pittsburgh advertises their virtual tours on their homepage hero banner as well as in their COVID-19 advisory notices — this is a recommended best practice as serving remote audiences grows increasingly important.
4. Virtual and Augmented Reality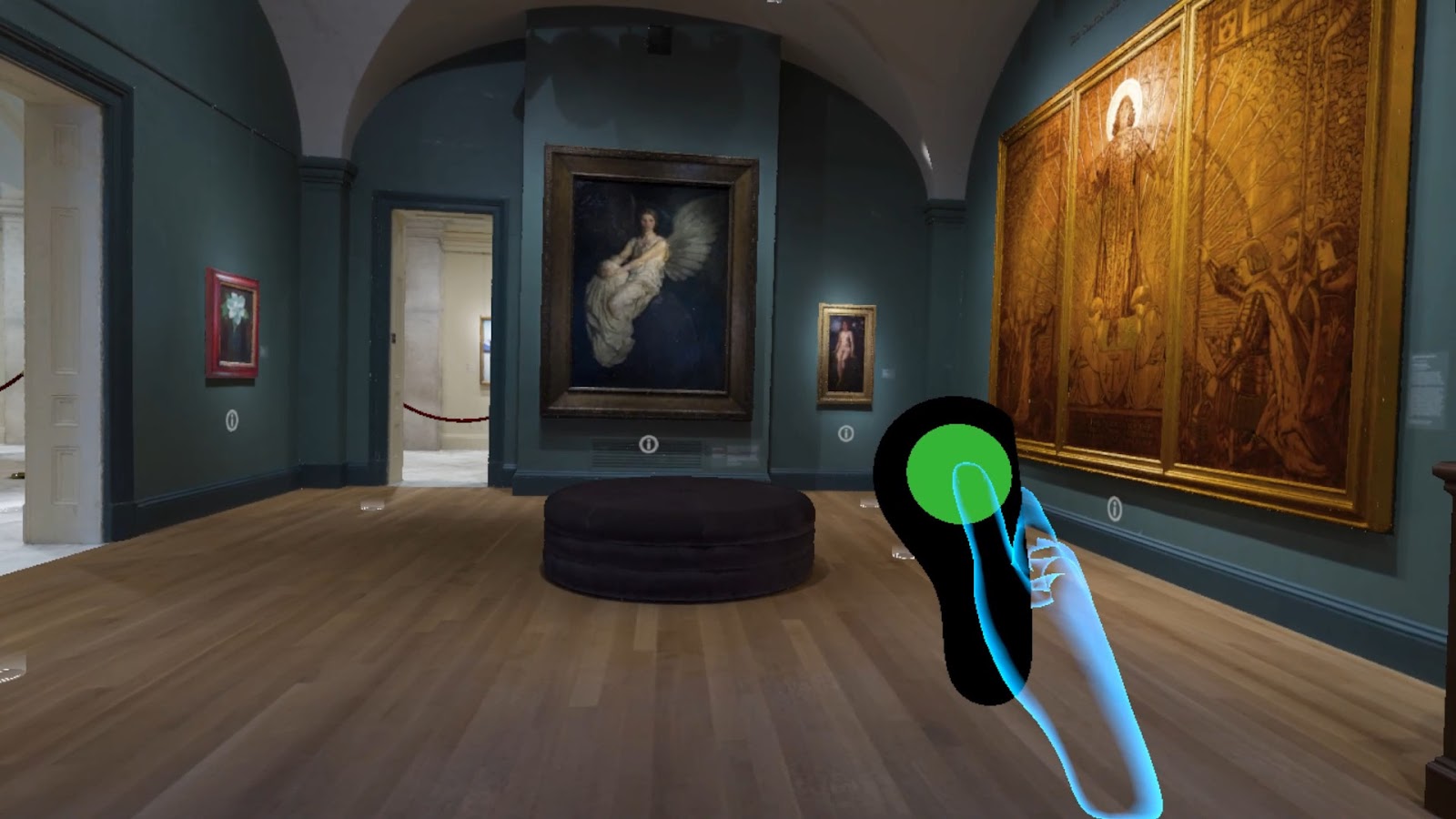 Museums with a thirst for immersive technology and deeper pockets have invested in virtual reality (VR) and augmented reality (AR) programming and exhibitions. If this is you, now is the time to drive audiences to this content.
In the realm of virtual reality, museums such as the Smithsonian American Art Museum have made parts of their collections available through a project called "Beyond The Walls," while The Louvre has brought the world-famous Mona Lisa to the masses with "Beyond The Glass." Taking inspiration from small, private collections, the DSL Collection and Kremer Collection also show the power of virtual reality as a means to expose art to as many viewers as possible.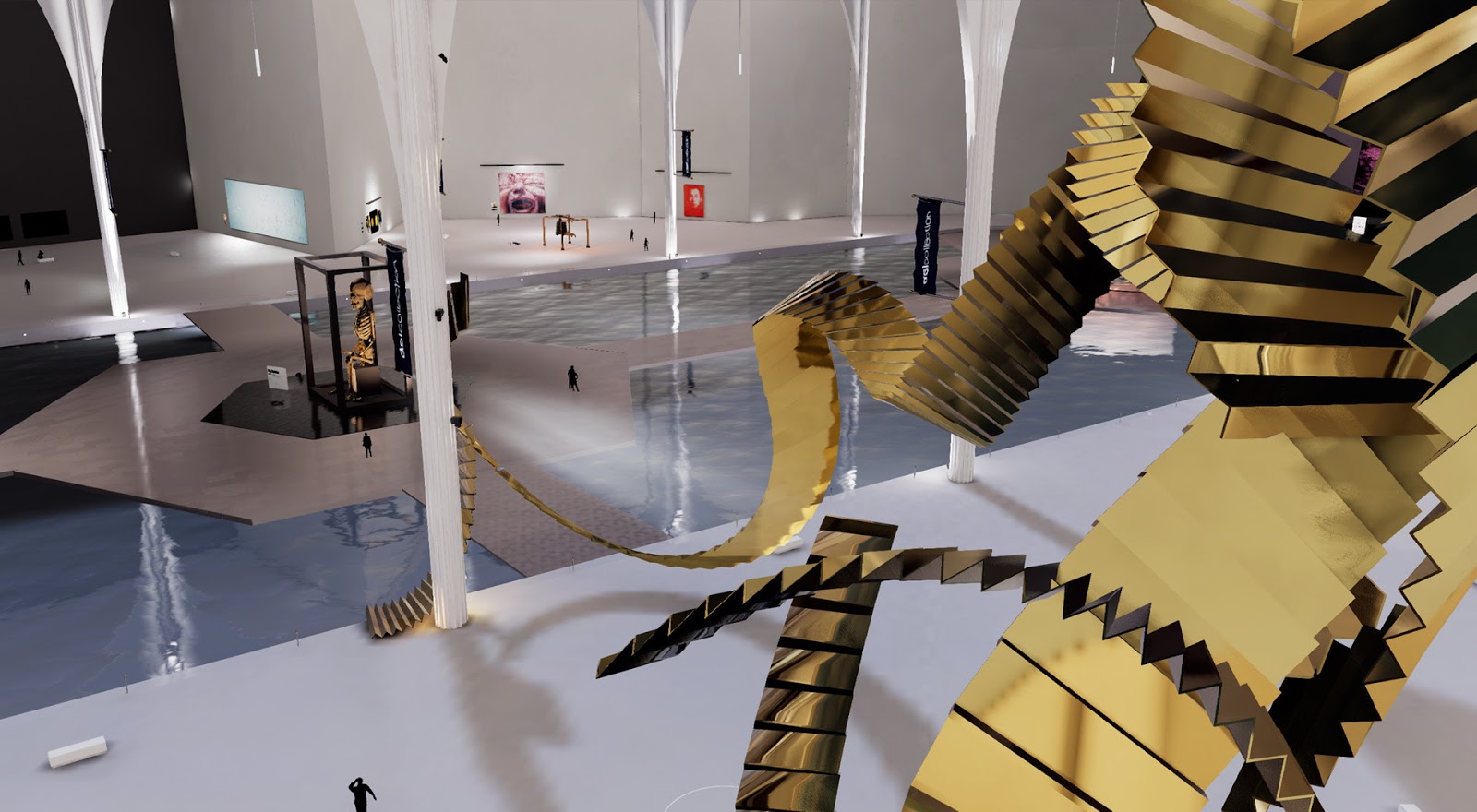 Hundreds of museums, including The British Museum, Cleveland Museum of Art, and Minneapolis Institute of Art, have made interactive 3D objects available to the public using sites like SketchFab. This content can be brought into an individual's home via desktop, VR, and AR, making it yet another avenue for remote engagement.


While the vast majority of consumers don't yet own a VR headset, over 81 percent of Americans own a smartphone, which suggests that there are enormous opportunities to bring museum collections to the public's homes, turning them into their own personal galleries.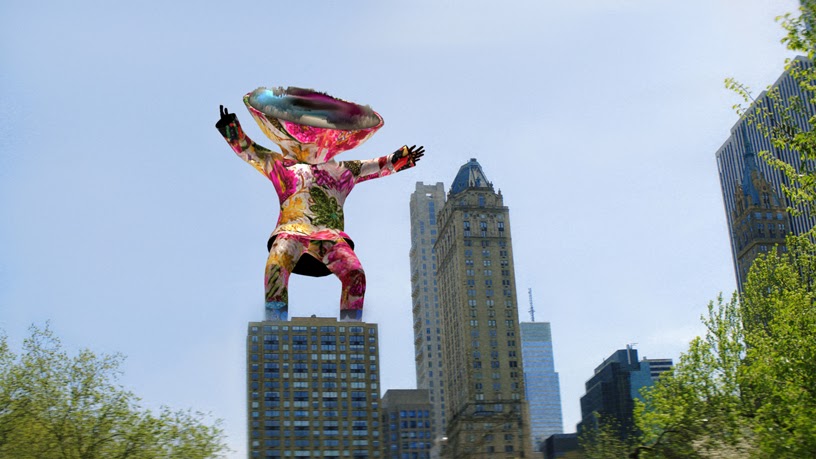 We have already witnessed engaging examples of art through augmented reality. Apple, in partnership with the New Museum in New York City, for example, has found success in offering AR(T) Walks, which are AR-powered public art walks featuring works by renowned contemporary artists like Nick Cave. Recently, the buzzworthy street artist KAWS has delved into a project that will "bring virtual versions of his trademark 'Companion' figures to 11 cities around the world." 
---
The COVID-19 crisis is rapidly transforming the cultural landscape and the way audiences experience museums. While this outbreak may be temporary, we should all keep in mind that the accelerated move towards digital engagement sparked by the COVID-19 quarantine will not be ephemeral — we should expect a new normal. As museums bolster their digital strategies faster than anyone could have ever planned for, we should fully prepare for the reality that digital experiences, content, and channels will become even more vital for museums.
---
Further Reading:
Skip over related stories to continue reading article