As we develop strategies and protocols that will allow us to safely reopen our museums, we're faced with a glut of new challenges to consider: How can we welcome members and visitors back? Will we have to limit our visitor capacity? Will our teams feel safe about returning and restarting? These are just a few of many questions, and it feels like all of them need to be answered at once.
However, it is equally critical at this time to step back and take stock of the deeper questions: What are our key strengths, the foundations of our mission? What are we as a museum, if not a manifestation of the people who make up our team? If you agree that employees, staff, or teammates—whatever your word for those you work with—are fundamental to what kind of organization you lead, then I would suggest that's a pretty important place to start as we prepare for post-pandemic operations.
How do we rebuild our teams after such a wrenching experience? Is this your opportunity to shift behaviors, whether to be more productive and effective or even just to bring more joy and sense of purpose into your work? I would suggest that this is a time for a "change movement" to begin. And it should start with your senior leadership team, whose influence sets the tone for all others, as research into change movements supports.
So, where do we start? How can we be thoughtful in our return to the office, chart a new course for our museum, and achieve a new and productive relationship with our team?
I'm a big fan of mental models, especially when I'm trying to assess a situation and take action appropriate to the circumstances. A simple model in this case is to think about team norms. As business journalist Charles Duhigg writes in his book Smarter, Better, Faster, data indicates that if everyone on a team feels they have a voice in the matters at hand, they will collectively be more productive. Here is a simple checklist of the team norms that support this:
Teams need to believe that their work is important
Teams need to feel their work is personally meaningful
Teams need clear goals and defined roles
Team members need to know they can depend on each other
Teams need psychological safety
Some of us have a natural awareness of these norms and their impact on positive team environments. But if you are like me, and too often focused on the museum's strategy and path ahead, you might need a reminder to consider them, like a simple list posted in your meeting rooms.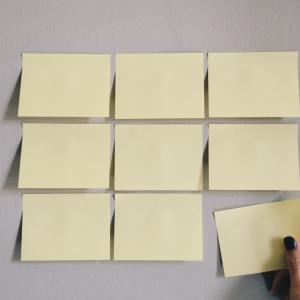 For leaders, there are two general principles to uphold to support these norms:
Everyone needs to feel they can speak up.
Team members need to show they are sensitive to one another's feelings.
Generally, this means that…
All team members:
Avoid interrupting each other
Listen and summarize what they are hearing
Admit when they don't know something
And leaders:
Don't end a meeting until everyone has spoken
Encourage those who are frustrated to express their concerns
Call out intergroup conflicts and resolve them through open discussion
Now, let's take a closer look at each of those norms on the checklist, to consider how leaders can support and motivate their teams so that cultural, social, and strategic change can truly become a movement.
Teams Need to Believe Their Work Is Important
This starts with mission. In museums, our focus on social change for positive impact in education, learning, self-confidence, innovation, and creativity is pretty exciting stuff. With such a great foundation to build from, why do our efforts to work towards these ends sometimes devolve into frustration and broken working relationships?
Much of this discontent arises from a perceived lack of control. Cognitive science and neurological research have shown us that the need for control is, as Duhigg notes, "a biological imperative." "When people believe they are in control," he writes, "they tend to work harder and push themselves more. They are, on average, more confident and overcome setbacks faster." And the way to feel more in control is to have decision-making power.
So, while we may have strong, shared affinities to our mission and the importance of our work, our motivation to fulfill that work is predicated on the ability to make decisions and have control. If a member of your team feels that they have no control to contribute to decisions (and likely perceive their leader to be micromanaging them), they may be less likely to believe their work and their contribution is important.
Teams Need to Feel Their Work is Personally Meaningful
Alignment with mission and confidence in decision-making are not enough on their own. Our team members all have personal reasons why they chose to work in our museums, which is another reason why it is important to remind everyone of their contributions to your purpose or mission. In his book Creativity Inc., Ed Catmull, the co-founder of Pixar, writes about the studio's success:
"We acknowledge we will always have problems, many of them hidden from our view; that we work hard to uncover these problems, even if doing do means making ourselves uncomfortable; and that, when we come across a problem, we marshal all of our energies to solve it. This more than any elaborate party or turreted workstation, is why I love coming to work in the morning. It is what motivates me and gives me a sense of mission."
Do you know what personally motivates each member of your team? What aspects of the job provide deep meaning and purpose to each of them? Without some understanding of their sense of personal meaning, you may not be reaching their best self. Now is a fabulous time to engage them in this dialogue.
Teams Need Clear Goals and Defined Roles
Our work in museums is so highly integrated that often the boundaries of roles and decision-making blur. Having the operations director add their perspective to a marketing campaign can be a healthy part of the flow of ideas, and something that should be encouraged. But at the core, we have annual priorities and projects that need to be achieved, and there is nothing worse than when senior leaders agree on those priorities but haven't worked through who will be responsible for which aspect of each, and how the decision-making will be made clear to everyone working on them.
Being clear on the organization's goals and who is leading what may seem straightforward, but it can be anything but in a creative organization. Furthermore, we all know how those goals, plans, and priorities can change throughout the year based on the environmental context in which we work. So regular updates and measures of progress are essential.
In short, don't assume that a job title infers accountability. Take the time to work through roles in detail, particularly in complex situations where the micro-priorities can shift daily. For example, as we reopen our museums, we'll need to assign responsibility for prime directives like safety for our guests (perhaps your director of operations), as well as ensure a welcoming guest experience (perhaps your director of visitor services). These directors may have different agendas, but their goals are the same. Role clarity will help them work through the potential conflict, and reduce the escalation of operating issues to the senior management meeting.
Team Members Need to Know They Can Depend On Each Other
There is a lot packed into this team norm. Ed Catmull of Pixar touches on a number of elements in a leader's role to creating an environment of trust and dependency:
"There are many valid reasons why people aren't candid with one another in a work environment. Your job [as their leader] is to search for those reasons and then address them."
"Your [museum's] communication structure should not mirror its organizational structure. Everybody should be able to talk to anybody."
"Many managers feel that if they are not notified about problems before others are, or if they are surprised in a meeting, then this is a sign of disrespect. Get over it."
As a leader, you play a huge role in supporting intra-team dynamics, and equally in curbing unbalanced behaviors that can undermine this sense of trust. However, it is not your role to prevent risks; it is imperative that you make it safe for risks to be taken. Fear of failure is so often the grit in the gears of a team's effective relations. As Catmull says, "Failure isn't a necessary evil. In fact, it isn't evil at all. It is a necessary consequence of doing something new." With this as a shared perspective, and as you lead them through many experiences both good and bad, your team members can learn to depend on each other.
Teams Need Psychological Safety
Duhigg frames this as the most important of all these team norms. People will not share their ideas and trust will not grow in a working environment that is not psychologically safe. Members of your team should feel able to fight for what they believe in, but to do so with respect, maintaining an openness to other options, and with an understanding that they are supported by their peers even if they disagree.
Leaders need to model the behaviors that generate this kind of psychological safety. These can be subtle actions like not interrupting in a meeting, being sensitive to a team member who is clearly upset, and supporting productive arguments about problems—not about people.
Overall, people need to feel (a) that they have an equal voice in the collective work that we do (even if their idea doesn't make the cut), and (b) that members show they are sensitive to how the others feel.
---
Our museums will not go back to "normal" after this crisis any more than our society as a whole will.  With the high trust the public continues to put in museums, we have an opportunity to lead the way toward positive community change, at a time when our society is floundering with new realities of behavior and trust.
To meet this opportunity, as a leader in your museum, especially at this time of intense change and uncertainty, remember to focus on your team. As Duhigg asks: "Are you encouraging equality in speaking, or rewarding the loudest people? Are you modeling great listening? Are you demonstrating a sensitivity to what people think and feel, or are you letting decisive leadership be an excuse for not paying as close attention as you should?" When everyone on your team is actively supporting each other towards the museum's next iteration, you'll know as their leader that they also have your back.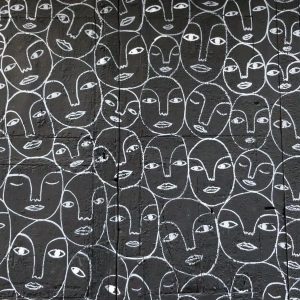 About the author:
Jennifer Martin is the founding, now former CEO of TELUS Spark in Calgary, Alberta. She started as an exhibit and program developer at Science North, and spent over twenty years in successive roles at the Ontario Science Centre. Jennifer now assists museum CEOs and their teams with major change initiatives and capital projects.
Skip over related stories to continue reading article