Ever since the COVID-19 pandemic forced museums of all kinds to close their doors, many have responded by shifting their attention to engaging audiences through virtual and remote channels. Through social media initiatives, virtual tours, live-streamed events, and an array of digital content, cultural organizations have made substantial efforts to expand their digital offerings throughout the period of lockdown.
Now, more than three months later, many organizations are not only facing the ongoing question of how to engage audiences; they are also facing a significant loss of revenue. Although many are beginning to open their doors to visitors once again, they are operating at reduced capacity and may be facing restrictions on physical events, summer camps, and other types of special gatherings. Organizations are also preparing for the possibility that a second wave of the coronavirus may push them towards temporary closures once again. Consequently, even as they reopen, many are recognizing the critical importance of digital content and engagement tools to not only to engage, educate, and inspire audiences, but also to serve as a new source of revenue.
As museums look to generate revenue through virtual initiatives, here are six ideas to consider:
1. Charge Admission for Special Online Events
One of the most straightforward ways to start generating revenue through digital channels is to charge a fee for digital events, just as you would for in-person events.
Across the globe, museums have had great success initiating completely new and creative programs, or adapting existing programs to virtual formats. For example, when the Mattatuck Museum shut down physically in March, it decided to present its April Murder Mystery event, a popular revenue-generating series for the past six years, as a #QuarantineEdition, charging a ten-dollar fee for members and a fifteen-dollar fee for non-members. Audiences proved incredibly receptive to this, and the virtual Murder Mystery ultimately had over 150 guests from about twenty-four states and two countries.
WATERBURY — The Mattatuck Museum has transformed its annual MATT by Night: Murder Mystery event into a completely interactive online digital experience set for 7 to 9 p.m. Thursday, April 23. https://t.co/GebAbKg8E4

— Voices Newspaper (@ctvoicesnews) April 15, 2020
Other museums are putting a cutting-edge spin on the "virtual museum tour" to keep their audiences engaged while also driving online ticket sales: ?robot tours. European museums such as Hastings Contemporary and the Van Abbe Museum have both pioneered this new type of pay-per-view telepresence offering in recent months.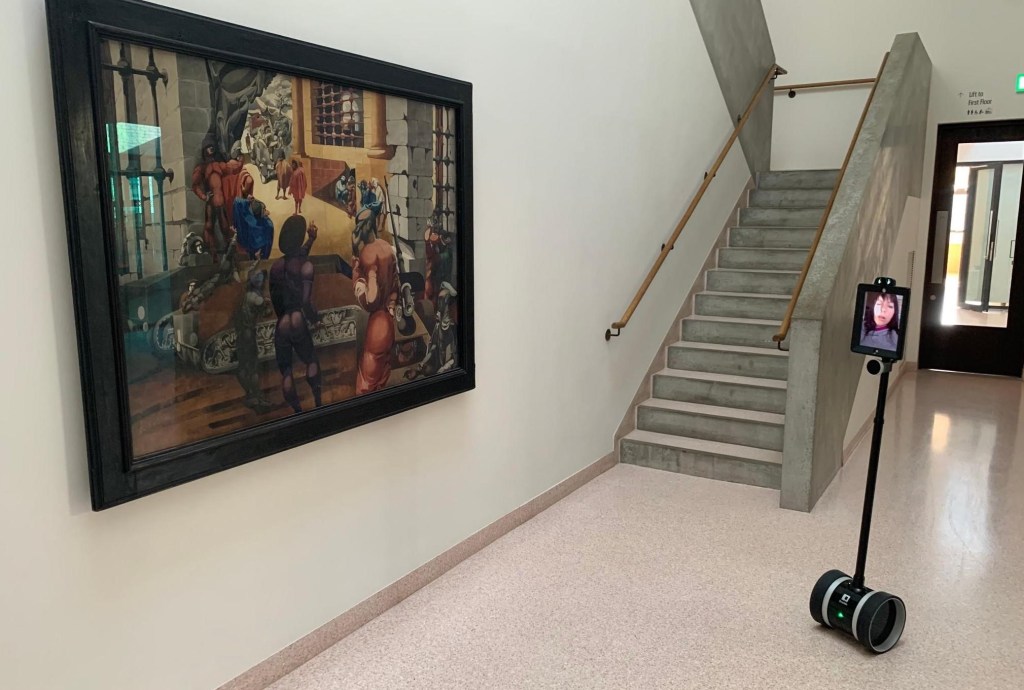 That being said, you don't need robots or an IT department at your disposal to generate revenue through digital. The National Czech & Slovak Museum & Library, for instance, launched virtual cooking classes, where attendees have the opportunity to learn traditional Slavic recipes. At twenty dollars for members and twenty-five dollars for non-members—with the option to purchase discounted bundles of merchandise from the museum store—these virtual classes regularly sell out. Carnegie Museums of Pittsburgh (as part of their Virtual Curated Travel Program) and the Cummer Museum have also spearheaded online cooking classes during this period of quarantine.
By investing some time and creativity into thinking about the unique value your museum can offer through virtual programs, you may very well find that people are willing to pay a fee to participate in virtual events. Museums don't need to be large or have an abundance of staff or resources to succeed in monetizing digital, either. Both Mattatuck Museum and National Czech & Slovak Museum and Library are regional museums that were able to swiftly launch revenue-generating online programs with a little bit of vision, agility, and creative thinking.
2. Introduce a Virtual Membership Level (Or Virtual Membership Benefits)
Another strategy to generate revenue through virtual content has been to create a new membership level with a primary focus on virtual benefits.
The National Steinbeck Center, for example, now offers a virtual membership level, which provides an interactive, content-rich way to experience the museum remotely. At thirty dollars per year, the virtual membership level includes access to the museum's private archival collection, behind the scenes tours, and more.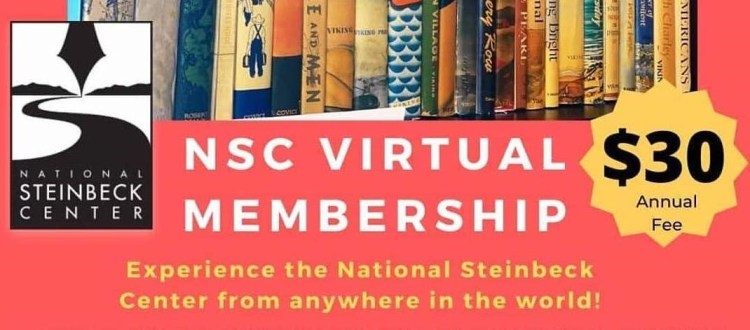 Other museums, like the Carnegie Museums of Pittsburgh, have begun exploring members-only digital events, which add new benefits to becoming a member even when the museum is physically closed. Seattle Museum of Art similarly offers a (now-virtual) special members-only lecture series with its curators every other week, one of the big perks of membership during COVID-19 closures. The Virginia Museum of Fine Arts has also begun special "Cocktails with the Curator" virtual sessions for its "Friends Circle" members and higher. The Exploratorium in San Francisco, as part of its "May is for Members" initiative this year, offered exclusive access to online content and a discount at its online store.

By introducing a virtual membership level, or special virtual access, you can use digital content and other offerings to incentivize new members to join, as well as create more long-term loyalty with your existing member base.
3. Develop Virtual Courses and Summer Camps
Summer camps and courses can be essential sources of revenue for museums of every sort and size. But, while many museums are now able to reopen at reduced capacity for general audiences, summer camps and courses are generally still restricted due to the difficulty of enforcing physical distancing and associated risks. For this reason, launching virtual versions of your summer camps and classes may be an effective way to recover revenue.
For years now, the Denver Museum of Nature and Science has offered a virtual science class for students and school classes—each Virtual Science Academy program costs 140 dollars. Having this virtual offering in place was important before the pandemic, and it's even more critical now, given current circumstances.
Bring the museum straight to your classroom with Virtual Science Academy! Book today at https://t.co/blCR2azQEA pic.twitter.com/lC9PtF0e2j

— Denver Museum (@DenverMuseumNS) April 20, 2016
Asheville Art Museum has also begun offering a series of virtual adult studio classes, such as "Cultivating Digital Photography Skills." At eighty-five dollars for non-members and seventy-five dollars for members, these virtual classes quickly fill up.
Many organizations are now testing out virtual summer camps, too. For example, the Children's Museum of Pittsburgh has begun a series of week-long virtual camps; the fee covers virtual workshops, supplies, and opportunities to share and explore. Similarly, the Bass Museum of Art in Miami has begun Virtual Summer Art Camps, which include daily live video instruction for children.

One thing to consider is the pricing for these virtual camps. When the Tracy Aviary & Botanical Garden decided to move its camp online, for instance, staff surveyed registrants to determine an affordable and appealing price point for their community. While you may ultimately choose to price these events differently than your in-person camps, virtual summer programs can be a way to generate otherwise lost revenue while remaining an educational resource for your community.
4. Plan an Online Fundraiser or Gala
This year, the pandemic has caused museums and nonprofits to cancel or postpone their big fundraisers and galas. Many organizations don't plan on holding any large in-person gatherings until well into 2021, and this has presented a challenging conundrum given the fact that these events often raise thousands or even millions of dollars in much-needed financial support each year.
To counter the loss in revenue from canceled fundraisers, some museums are experimenting with virtual galas. The Institute of Contemporary Art Boston held its first-ever Virtual ICA Gala in late June featuring influential artists Virgil Abloh and Sterling Ruby. Other museums such as The National Museum of Dance, Tenement Museum, and Newport Art Museum have also turned to virtual galas (dinner included!).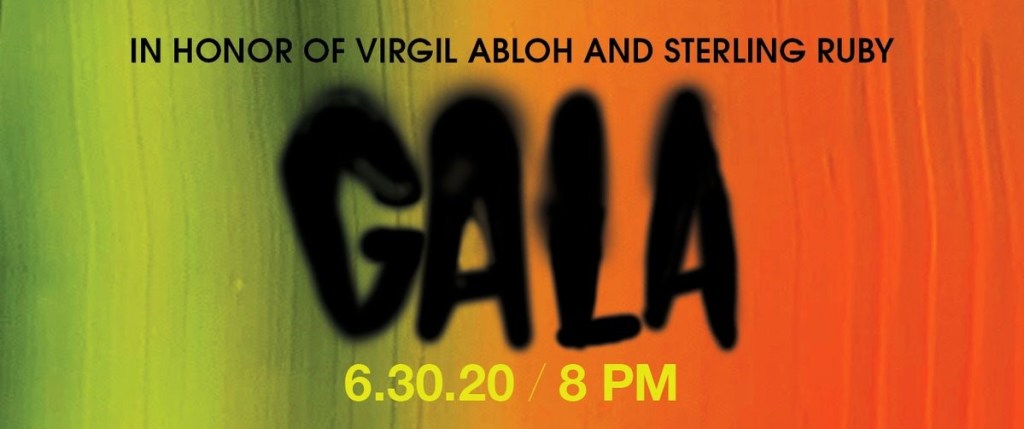 While virtual fundraisers may be new territory, some organizations have already proven that they are a viable option. The Elmwood Park Zoo, for example, held a successful virtual "Giraffeathoon" in April, where Facebook live viewers were able to donate money to virtually feed the zoo's giraffes.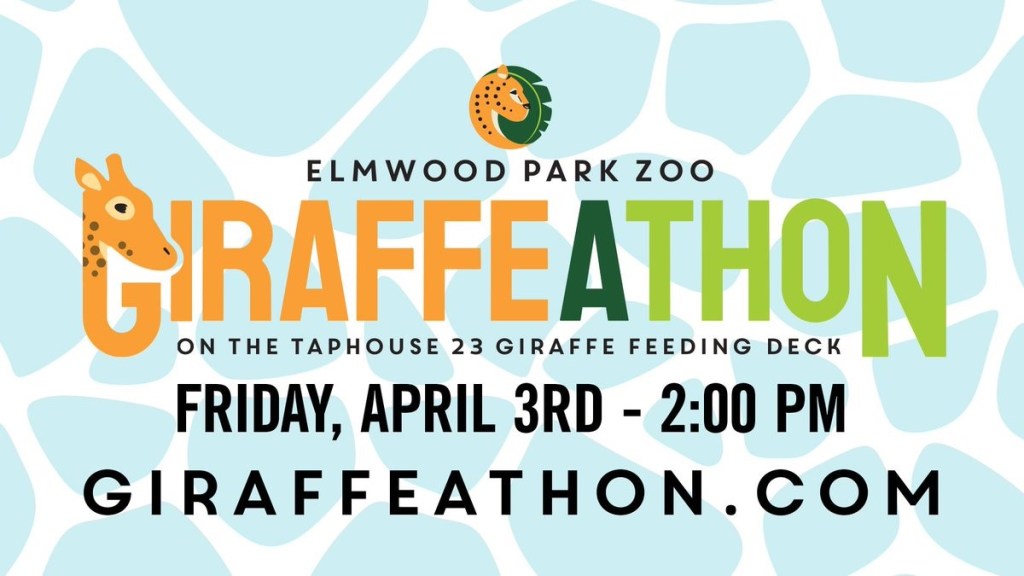 For many museums, canceling fundraisers until 2021 could prove detrimental to their financial health, especially if these galas have historically yielded a significant portion of their annual operating budget. For this reason, it may be worth exploring a virtual alternative.
5. Try a "Pay-What-You-Want" Model for Digital Programs
Although many museums acknowledge the urgency and importance around creating new revenue streams, they may be concerned about putting content behind a paywall for fear of alienating audiences. To prevent this, several museums have had initial success at trying out a "pay-what-you-want" model for digital content, instead of charging a fixed fee.
For example, the Tracy Aviary & Botanical Garden was originally going to ask for a five-dollar donation to attend a "Virtual Paint Along" event. Instead, it opted to ask attendees to pay what they wished. This method was so successful that the average donation per person ended up being higher than what the team had initially thought to charge.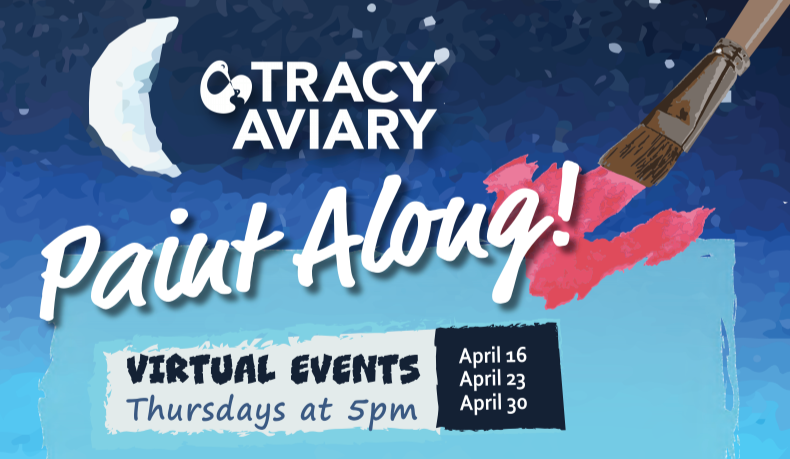 Phoenix Art Museum created a similar program, establishing a "pay-what-you-want" approach for virtual events like live storytelling and guided meditation. The Farnsworth Art Museum, too, is offering virtual art classes such as "Field Sketching" for a suggested donation, or "pay what you wish."
If you're looking to start monetizing your online programs, creating an optional donation or "pay-what-you-wish" model can be an excellent way to start bringing in revenue without deterring audiences. You may also find that this is ultimately a more lucrative model than charging a fixed fee.
6. Monetize Special Interactions with Living Collections and Staff
If you have the advantage of possessing a living collection as a zoo, aquarium, or similar organization, this can present a few opportunities to generate revenue through unique virtual experiences.
For instance, organizations like the Elmwood Park Zoo and Phoenix Zoo are selling virtual animal "cameos," where individuals or companies can buy an exclusive appearance from animals like giraffes and sloths at their video conferences. This has been a financial lifeline for zoos throughout lockdown, generating tens of thousands of dollars.
On today's @Cuseum #webinar, one of our panelists surprised us all with a special guest: giraffes?! @ElmwoodParkZoo is offering virtual animal cameos to help take your next @zoom_us meeting to the next level. Creative approach #digital revenue generation! cc @zoos_aquariums pic.twitter.com/LiqinfdLS4

— Brendan Ciecko (@brendanciecko) May 13, 2020
You may also consider offering tickets for virtual "meet-and-greets" with the animals. The Lincoln Park Zoo is doing this, charging fifteen dollars a ticket for special online sessions with seals, black bears, wolves, or flamingos.
If you don't have living collections, you can still create opportunities for special interactions with staff and other experts, like curators and artists. For example, LA Plaza de Cultura y Artes has launched a new initiative where people can pay for an hour-long video session with an artist, musician, chef, or other expert within the LA Plaza community. In the past, cultural organizations like the Van Gogh Museum and Lincoln Center have launched ambitious programs to monetize their expertise through consulting and advisory services, and today there may be new possibilities for museums to tap into similar avenues virtually.
Whether you have a living collection or a staff full of knowledgeable and passionate practitioners, there are opportunities to offer personalized virtual experiences and generate new forms of revenue in the process.
---
Even as cultural organizations move through the various phases of reopening, many are finding that with reduced capacity and restrictions on events, it is vital to find ways to recover lost revenue. For this reason, exploring new digital revenue streams is becoming of increased importance to museums of all kinds. In this new normal, now is the time for museums to consider how their digital content and other unique offerings can keep them connected to audiences while also contributing to their bottom line.
---
Further Reading:
Skip over related stories to continue reading article