In this series of posts, EdCom's Trends Committee is taking a deeper look at emerging phenomena identified in the 2020 edition of TrendsWatch from the Center for the Future of Museums. In this post, they turn their attention to the all-important topic of "earned income," with case studies from the Great Lakes Science Center and MoCA Westport.
---
Like other organizations worldwide, museums have been devastated by the COVID-19 pandemic. In May, UNESCO stated that nearly 90 percent of cultural institutions had closed their doors, while almost 13 percent were under serious threat of never reopening. More recently, AAM released a report near the end of July that up to a third of the museums it surveyed were at either a significant risk of closing permanently by next fall or that their directors didn't know if their institutions would survive.
Much earlier into the pandemic, before the extent of the threat was clear, AAM's Center for the Future of Museums published the 2020 TrendsWatch report on the subject of "The Future of Financial Stability," with sections on earned income, charitable income, government funding, and financial capital. While some things written in the report still hold true, others will need to be reimagined in light of current circumstances.
One of these areas is earned income. The 2020 TrendsWatch report defines earned income as "the money a museum makes from selling a product or service to someone at a price the consumer feels is worth the cost." As the report also states, "much of museums' earned income is premised on getting people to actually come to the museum," but as institutions currently find themselves without their regular audiences, funding sources are in flux. Traditional sources of a museum's earned income—admissions (both field trip and general visitation), membership, space rental, special events, food service (including catering), program revenue, special exhibitions, and museum store—have all been dramatically affected.
Skip over related stories to continue reading article
In this post we will focus on earned income, providing a few examples of how museums have responded to its sudden contraction, and consider some of the larger questions now facing the museum education community on the subject.
Case Studies: Great Lakes Science Center and MoCa Westport
In the museum education field, it feels like everyone is trying something new. Buildings have been shuttered; classrooms and galleries are empty; programming has been adapted, delayed, or cancelled; and of those education staff still working (many have been furloughed or laid off), most have had to change their approach. One popular outcome of this situation has been the virtual program—the field has been inundated with them, as a simple Google search can demonstrate. But much of what is online is being offered for free, and there are still important questions about how they can contribute to earned income: What kinds of products do people want and need? What types of products and programs can institutions charge for? How much should they charge?
To begin answering, we can look to the few museums that have taken a shot at earning income from virtual programs. Take, for example, the summer camps offered by the Great Lakes Science Center (GLSC). GLSC offered both in-person and virtual camp experiences this summer, and in what may come as a surprise to some, it priced them at the same level.
"This decision was made as a committee via careful analysis of the value proposition and our margins," says Robyn Kaltenbach, Program Development Director of STEM Learning at GLSC. "The families that chose to keep their children home but wanted that deep learning experience associated with our programming, did so for different reasons. Some chose that route due to the pandemic. Others, because of the individual needs of their child. Ultimately, we determined that the camp experience, the cost of materials, and the richness of our curriculum was the value, regardless if families opted for the in-person or virtual camp experience. Because the experience and content were so complimentary, it was reasonable to charge the same."
While this model won't work for all programs, it would be worthwhile to ponder whether it would work for yours, given the success the museum reports. Robyn says, "We've learned a wealth of lessons through this experience, namely the importance of innovation, being agile and responsive to the needs of our community, and working together towards a common goal. Our programming had to change completely and on a dime in order to maintain Social Learning in a time when working in pairs or teams was prohibited."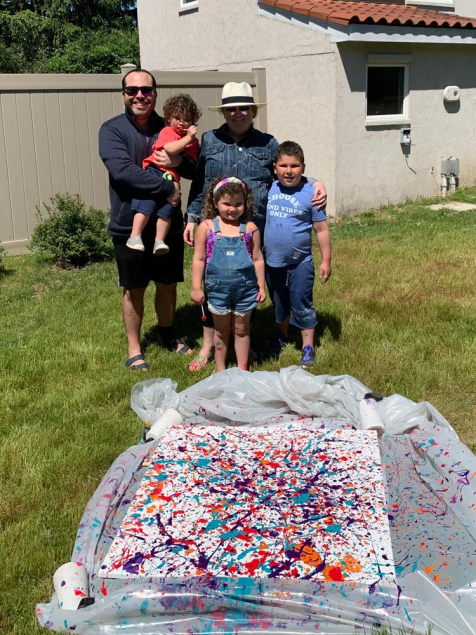 Other museums have found success through creative approaches to in-person programs. One example is MoCA Westport, which has taken full advantage of its six acres of outdoor space—and the declining rate of the virus in the New York City area—to relaunch a complete education curriculum with safety and distancing measures in place.
The museum's new Academy Outside program, for instance, allows families to work together on creative projects while safely distanced from others, and is earning income at a rate of seventy-five dollars per activity. It has also successfully hosted a series of outdoor classical music concerts, keeping 150 people spaced and safe and avoiding any cases of virus transmission. This series has found the museum a new audience and new partnerships with other institutions, such as the Lincoln Center. Pooling memberships, resources, and events with other institutions has proven a successful approach to producing for their audiences and earning income. MoCA plans to proceed with both programs.
With some cities—including New York—allowing cultural institutions to reopen at low occupancy, museums are now slowly making ventures at reengaging their audiences in person, while waiting to see the tenuous impact of school reopenings on COVID numbers.
While many traditional ways of doing things in the museum education world have had to change during the pandemic, one tool remains incredibly valuable in this time of uncertainty—data. As the TrendsWatch report states, "data is the new oil," and it can be especially useful when museums are experimenting with new ways of monetizing assets. As Museum Hack argued, through an experiment with Google Trends, what museums are offering may not be what people actually want or need. Exploring the trending needs of your audience may provide your institution with the necessary tools to shift its resources toward earning income in new, previously unexplored ways. Has your institution pursued using data this way? Have you contacted your stakeholders, teachers, visitors, etc., to see what they need? You may even consider asking them what they would be willing to pay for services or experiences.
According to the TrendsWatch report, pre-COVID-19 data showed that people were valuing "doing things over buying things, and real life over screen time." Live, in-person educational experiences, such as visiting museums, were gaining in favor for many. Add this to the statement that "seventy-six percent of all US leisure travelers participate in cultural or heritage activities such as visiting museums," and you might surmise that for many the value of the museum education experience was on the rise, or at least holding steady. But despite the popularity of in-person experiences, and the degree to which earned income traditionally relies on them, museum educators will have to keep coming up with new, imaginative types of educational programs that can generate income until people can return. Until then, can creativity and data-informed decisions be the fix to the earned income situation that museum education finds itself in? This remains to be seen.