---
This article originally appeared in the November/December 2020 issue of Museum magazine, a benefit of AAM membership.
---
Global disruption has demonstrated the need for a digital-first approach to online engagement.
Those of us who have spent our careers working in the museum digital space have often had to make the case for why digital engagement is important and argue for budget and resources to support it. Over the past few months, however, the forced closures due to COVID-19 have succinctly made that case for us. But now is not the time to say "I told you so," although, I confess, I have said it.
Now is the time to steer museums away from simply trawling their file servers and hard drives for existing content to publish online. Now is the time to create robust and thoughtful strategies that seek to create digital-first, compelling, and imaginative experiences that draw audiences into ever-increasing interactions with our collections and programming—and drive attendance as we reopen.
Museum business models must quickly evolve to address this disruption and other existential threats, and digital engagement strategies must evolve even faster to create the online exposure and opportunities that are now necessary. Whether or not we return to normal operations, we cannot return to normal digital operations.
We are not done with the virus, and it is not done with us. For those of us dependent on visitors who travel to us from afar, we will have to focus on our local markets and, more importantly, our communities, where attracting new audiences and increasing repeat visits will be crucial. Whether we pursue earned and contributed revenue streams directly from digital or seek to create compelling digital experiences, our most critical strategy is to significantly increase and diversify our online audiences. In other words, we need to scale.
Research suggests that it takes about 90 days to form a habit, so we can assume that the general public has formed a digital habit during the COVID-19 pandemic. Our challenge now is to prioritize the creation of compelling digital content without making it an unsustainable burden. In part, this requires museums to better balance digital and analog work, or rather, to do more digital work at the expense of less analog work. A digital-first approach is needed.
Understanding the Online Experience
As we consider what "digital-first" means, it is worth acknowledging that creating more digital content will pit us against the rest of the increasingly online museum world and the streaming subscription services that dominate our entertainment consumption. Therefore, we should understand what has made streaming services so successful in the battle for attention.
The model puts control of compelling content and complex narratives into the hands of its users and promotes social and sharing experiences. For example, if I am midway through a series on Netflix, a friend can binge-watch to catch up, and we can experience the rest of the series together with Netflix Party. Four compelling social traits are at play here, which should inform a museum's digital storytelling narratives: the user is in control, the experiences are episodic, replay is possible, and users can share experiences.
As we transition to compelling digital experiences, the personas defined by John Falk that inform physical museum visits are replaced by streamer habits defined by, in this case, Hulu:
Therapeutic streamers: want a way to decompress
Classic streamers: shared viewing is a part of a daily routine
Indulgent streamers: binge watchers
Curated streamers: selectively watch to create or drive cultural conversation
A digital-first approach for museums prioritizes the online experience in the planning and delivery of programming and exhibitions, as opposed to creating online experiences that merely promote exhibitions. The return on investment of a digital-first approach is clear: while the exhibition might last three or six months, the online expression will remain long after the exhibition has disappeared, potentially for decades.
The Royal Academy's (RA) online life-drawing class offers a great example of a digital-first approach. In 2018, the RA decided to flip the model of an in-person studio class to create a compelling and evolving online experience. The result was a live-streamed life-drawing class that occurred in tandem with social media participation. While there were a small number of artists in the studio during the actual event, a global audience also tuned in to take the class and share their drawings on Twitter and Instagram using the #LifeDrawingLive hashtag. More than 50,000 people virtually attended the class, and now, critically, two years later anyone can take the class by watching the recording and sharing their work. A single moment of physical activity and investment has created an evolving and growing online experience and a community that self-perpetuates.
Time is a critical component in successfully connecting with audiences. Museums should seek to create episodic digital experiences that coincide with timed physical experiences that create a sense of urgency and encourage repeat visits. A key strategy: an evolving digital narrative that can be replayed and presents key events or periodic "reveal" moments that are tied to physical artifacts only on view on specific dates. This approach provides episodic experiences; creates demand for a physical visit; allows replay to catch up; and, through social media alerts, can be delivered literally into the hands of the museum audiences via their mobile devices. The digital and physical component can be experienced separately, but the combination is much more powerful, and the digital content can be reused for the physical display.
Created in 2018, one of the most compelling episodic digital experiences is the Last Seen podcast series. A collaboration between WBUR and The Boston Globe, the series covers the 30-year-old Isabella Stewart Gardner Museum theft, known as the largest unsolved art heist in history. This successful series expertly makes the case for professional storytelling and compelling episodic narrative. Ironically, the podcast created demand for a museum visit to see empty frames.
A more recent example is the Monterey Bay Aquarium's meditation videos, Morning MeditOcean, which have garnered millions of views as an antidote to the tension and anxiety we're all currently experiencing. The approximately 15-minute videos guide users through a mindful meditation while offering calming aquatic scenes.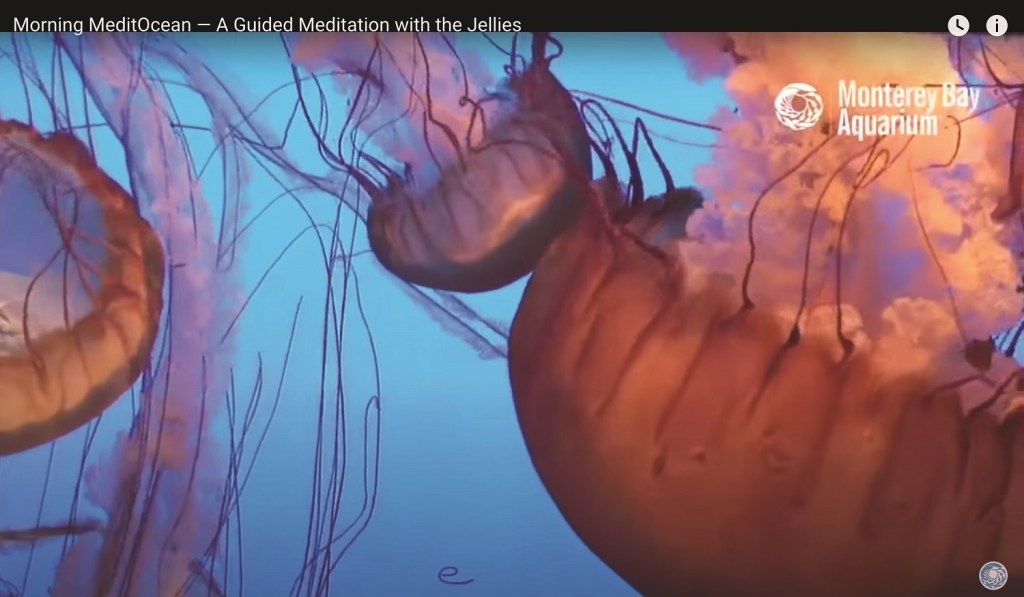 Achieving Digital Success
The rush to put digital content online in response to pandemic-related closures highlighted many museums' lack of robust digital content production strategy. Decreased traffic clearly identified websites with nothing more than visit-related content.
Success with digital content requires the same investment of time and effort as for any physical experience or offering. Scaling digital audiences is a key strategy (see "Revenue from Digital" sidebar at right). This strategy, however, is no different from any growth initiative, such as a membership drive or a capital campaign. The scale of success is directly related to the investment of time and money.
Unfortunately, because the very nature of social media is somewhat opportunistic, leadership often misunderstands and then underinvests in it. This can manifest in poor staffing strategies that assume it can be accomplished as part of another role or that young employees are inherently good at social media.
Leveraging trending hashtags or memes and contextualizing them within the museum's mission, as well as creating periodic narratives or moments on relevant specific topics, are strategies that incrementally boost followers. For example, residents of the UK's Sydmar Lodge Care Home recreated classic album covers during the COVID-19 lockdown at the suggestion of the home's activities manager, who was looking to keep spirits up. The care home boosted its meager social media presence with hundreds of thousands of likes and tens of thousands of retweets and comments—numbers most museums covet. Growing digital audiences is not simply happenstance, it requires professionals with the appropriate creativity, skills, and expertise.
Pursuing digital engagement strategies, whether on social media, third-party platforms, or a museum's website, requires an ongoing attention to cultural trends. This is the cost of doing business. Many museums have begun experimenting with emerging channels such as TikTok (the leading destination for short-form mobile video), which attracts a much younger demographic. The Carnegie Museum of Natural History (@carnegiemnh) has amassed 250,000 followers in a little over six months with 3 million likes thanks in large part to its joke-telling mollusks curator Tim Pierce. The museum's success has resulted in a partnership with TikTok to create educational videos.
Other platforms that museums are beginning to experiment with include Animal Crossing, a simulation video game for children that supports a high level of customization. Museums, including the Cincinnati Art Museum, have made it simple to use their digitized collection images to customize a player's virtual home or island. Both the Metropolitan Museum of Art and the Getty Museum have made their entire collections of Open Access images available for use. An Open Access initiative is crucial for digital engagement, in this case introducing high-quality works of art to children.
The COVID-19 pandemic has forced museums to focus on digital engagement. Clearly, museums have demonstrated the ability to "pivot to digital" and are capable of innovation and creativity. But this pivot has also exposed the lack of systematic attention to generating meaningful, interpretive, rich media experiences as opposed to digital surrogates for objects in the collection.
We are witnessing a digital awakening for many organizations, including museums, which must now recognize that investment and prioritization of digital content is a mission-driven requirement.
Revenue from Digital
A key purpose of building digital audiences is "conversion," which can be conversion to direct or indirect revenue or conversion to an online or physical activity. Conversion is the transition from browsing to action; the top 500 online retailers have an average buyer conversion rate of a little over 3 percent. So you need a large initial pool to ensure a significant number of converts.
The Corning Museum of Glass provides a great example of why scale and conversion are important. Corning has had a YouTube channel since 2007 and currently has a regular program of high-quality, extended videos of artist demonstrations and glassblowing skills. In 2019, the museum considered monetizing its channel, which had approximately 125,000 subscribers. After discussions with leadership and the board about subscribers' perception of paid advertisements appearing during its videos, the museum decided to pilot monetization of its YouTube channel.
The museum received negligible negative response and is now permanently committed to a monetized YouTube channel. Its subscriber base grew by approximately 20 percent during the first six months of 2020, and it expects six-figure revenue for calendar 2020 from a combination of ad revenue and paid subscribers. To date, the channel has over 1,100 videos, more than 52 million lifetime views, and an average view duration of 1.2 hours.
However, this is not a free puppy; it requires 1.5 full-time staff members dedicated to video production and YouTube management. One has to invest money to make money.
---
Nik Honeysett is chief executive officer of the Balboa Park Online Collaborative (BPOC), a San Diego-based nonprofit technology consultancy connecting audiences to art, culture, and science. The details in this article are based on BPOC's museum strategy work with insight from Alexandra Kron, Jack Ludden, and Neal Stimler. Many thanks also to Scott Sayre at The Corning Museum of Glass and Dana Allen-Greil at the Monterey Bay Aquarium.