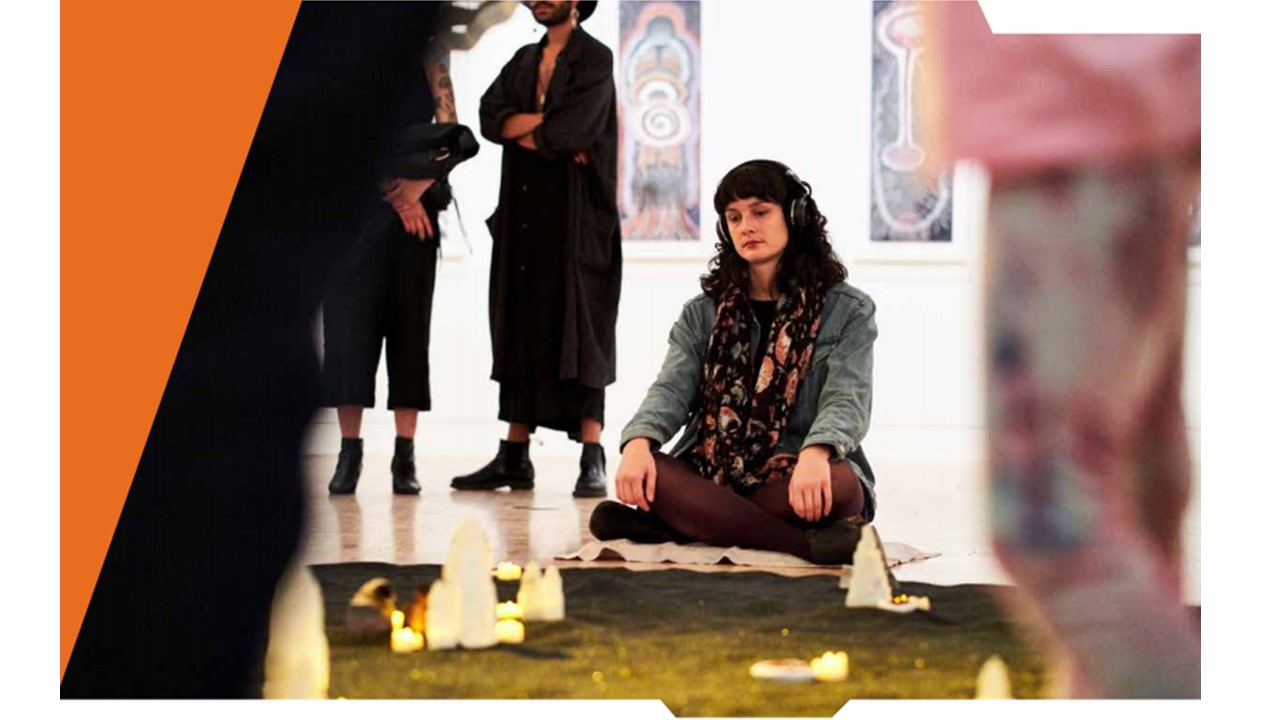 Last month the Alliance released the results of "Measuring the Impact of COVID-19 on People in the Museum Field." Respondents (the majority of who identified themselves as full-time or part-time museum staff) tell us that the pandemic has taken a significant toll on their mental health and well-being—greater, even, than the impact it has had on their financial situation. A particularly troubling finding from the survey: one-fifth of museum staff think it is unlikely they will be working in the museum sector in three years and cite burnout a significant barrier to remaining in the field.
That's not out of line with the general level of burnout and projected turnover in the workplace in general (or nonprofits specifically), but in this case being average is not a good thing—it would be great for museums to beat the curve. In today's post I summarize some of the current advice on reducing burnout, building on the material I shared in last week's special edition of the e-newsletter, Dispatches from the Future of Museums. This information is also summarized in a new document in AAM's free COVID-19 resources.
In TrendsWatch 2019, I explored self-care in society as a whole and in museum practice.  At the time, I was acutely aware of the tension arising from the emphasis on "self"— can framing wellbeing in this way place the entire burden of wellness on individuals? What about the role of employers in creating a healthy work environment and helping to ameliorate stress? Burnout, as a factor in the health and well-being of employees, raises the same concerns. For that reason, I was particularly interested in this article in the Harvard Business Review, summarizing recent research from the University of Washington's Foster School of Business. The researchers found that the most effective approach to reducing burnout is actually two-fold. Employers are responsible for creating conditions that help prevent burnout and providing access to resources that can help with recovery; individuals for identifying the nature of their own particular burnout and choosing solutions that will work best for them. Effective recovery, they conclude, starts with the person suffering from burnout identifying the cause and nature of their own experience.
The U. Washington research reinforces many other studies that identify the primary causes of burnout, which are generally agreed to be:
Lack of control over the workplace environment, schedule, assignments, workload or how work is accomplished.
Unclear job expectations regarding authority, decision-making, and metrics for success.
Dysfunctional workplace dynamics including interpersonal conflict, bullying, and micromanagement.
Extremes of activity including both monotony/repetition and high workloads/chaotic conditions.
Lack of social support inside or outside the workplace, from colleagues, friends, or family.
Work-life imbalance including lack of boundaries between personal and work time.
Many of these stressors were exacerbated during the past year, as the pandemic amplified social isolation, eroded the barriers between work and home, and employers juggled assignments and shifted employees to new work in response to COVID closures.
Starting from this list, it's possible to map some steps organization and individuals can take to address burnout. For example, organizations can address the root causes of burnout by:
Including staff in the process of identifying the causes of burnout in the workplace and crafting an organizational response. This may include improving workplace culture, revising policies and procedures, and creating safe, accessible mechanisms to report concerns.
Giving individuals control over their work, e.g., by sharing or delegating authority for decision making. (One notable example: prior to downsizing in the face of pandemic-induced financial losses, the Oakland Museum of Calfornia held over 30 workshops in the course of three months engaging staff in examination of the museum's finances and overall structure, and soliciting recommendations about the workplace. More generally, "offering flexible work schedules" was one of the actions most frequently cited by respondents to the impact survey as something their employers did to make them feel safe, valued, and supported.)
Setting clear and reasonable expectations around jobs and assignments and working with employees to establish appropriate and realistic metrics of success.
Making work environments as comfortable and inviting as possible through workplace design that helps to minimize interruptions, facilitates socialization and collaboration, and empowers employees to tailor the work environment to their individual needs. Now, of course, that includes determining whether some staff can continue to telecommute, and helping them create a good work environment at home, as well as creating a safe, healthy workplace for people working on site.
Integrating well-being into the organizational culture by offering programs for health and self-care that accommodate a broad range of identities, lifestyles, and personal preferences. Managers can encourage use of these programs through their own participation, while being supportive of both employees who chose to participate and those who do not.
Encouraging clear and consistent communication from leadership to staff, within and between departments and organizational layers. (In the AAM impact survey, "communicating information and decisions" was most frequently cited by museum staff as an action by their employer that contributed to their feeling safe/valued/supported.)
Fostering work-life balance by setting healthy expectations regarding work hours and encouraging employees to use their vacation time. It is important that leadership staff model good behavior in this regard. Whatever the official policy is regarding using up vacation time, etc., people pay far more attention to the subtle markers of institutional culture—the middle of the night time-stamp on an email for example, or whose car is still in the parking lot in the evening.
Training managers to practice supportive listening, foster teamwork, solicit and value employee input, and help employees focus on their core strengths. Another best managerial practice is to help staff understand the connection between their daily work and the organization's mission, helping to stave of the kind of "cynical detachment" that the U. Washington researchers as one cause of burnout.

All the items on this list describe good management practices that would make any workplace better and (to make the business case for taking action) improve performance and retention.
All this institutional work to prevent burnout is good and necessary. But some people, whether self- or unemployed, don't have access to organizational support. Many others work for organizations that have not (yet) created an effective burnout safety net. Even at organizations that have prioritized the prevention of burnout, sometimes that prevention is going to fail. And, as the University of Washington researchers observed, the individual experiencing burnout needs to exercise control over any support that is available. "When you're feeling burned out," they note, "the best person to help you recover may be yourself." This being so, it is important for individuals to understand how to prevent and respond to burnout as well.
An individual's burnout recovery plan may include:
Identifying the nature and causes of your own burnout by documenting symptoms and sources of stress.
Seeking support from co-workers, colleagues, friends, and family. Access services from an employee assistance program if one is provided by your employer. Activate your own social networks by identifying what kinds of connection are most restorative for you and reaching out for that help.
Evaluating options in collaboration with a supervisor and crafting a burnout plan that is supported by the organization.
Integrating exercise or relaxation activities into daily routine, which might include walking or stretching breaks during the workday, sports activity, yoga, or meditation. (The University of Washington researchers found that even a daily 10 minute meditation session, or taking a nap, reduced levels of burnout the following day.)
Creating a personal plan for work-life balance and recruiting support from supervisors, colleagues, and family members to establish and maintain appropriate expectations and boundaries.
Prioritizing sleep by establishing a consistent sleep schedule, keeping screens out of the bedroom, avoiding caffeine late in the day, limiting alcohol consumption, and creating a comfortable sleep environment.
One lesson I will offer from my own experience: never be afraid to ask for help. Our work culture, (heck, American culture overall) often stigmatizes vulnerability as weakness. Knowing when you need support, and asking people to play a role in your recovery, isn't a weakness but a strength. Especially now, as we all face the uncertainties and anxieties that come with slowly re-engaging with the world, let's be compassionate towards ourself, our family, and our colleagues, and support each other in doing the work we love.
Skip over related stories to continue reading article