Support Free COVID-19 Resources for the Field
The current crisis is taking a distressing financial toll on cultural organizations, and AAM is no different. The Alliance Blog is supported by membership dues and donations. In these challenging times, we ask that if you can, consider making a donation or becoming a member of AAM. Thank you for your much-needed support!
In this series of posts, EdCom's Trends Committee is taking a deeper look at emerging phenomena identified in the 2019 edition of TrendsWatch from the Center for the Future of Museums. Previously in the series, they explored museums' advances toward decolonization and transparency. In this post, they take on the topic of self-care and resilience for museum professionals, with input from staff and institutions on effective solutions they've put into place.
---
Although this post has long been in the works, the present COVID-19 crisis has underscored the importance of self-care in the museum field like never before. Many museum employees are now dealing with the stress of balancing a new work-from-home routine or even a temporary or permanent loss of a job. Now more than ever, individuals and institutions must place staff sanity and mental health at the forefront of every decision.
Despite a self-care boom, with no shortage of experts offering general guidelines, there remains a growing trend of workplace burnout, and museums are no exception. Even prior to COVID-19, dissatisfaction among museum employees has been well documented, as they have spoken up about low pay, made efforts to unionize, and offered thoughts on leaving the field altogether.
Many in the field have made suggestions to employees about setting boundaries, practicing mindful work habits, and learning to advocate for themselves. However, in order for real change to be enacted, institutions must make intentional shifts in the workplace, so that individuals can have the space and support to practice these wellness principles.
Read on to learn some of the biggest stressors facing museum employees and ways employees and employers can work together to mitigate these challenges, according to people in the field we spoke with. Some of the suggested solutions can help ease tension in the current climate, but many are meant to reach beyond this moment into a post-COVID era.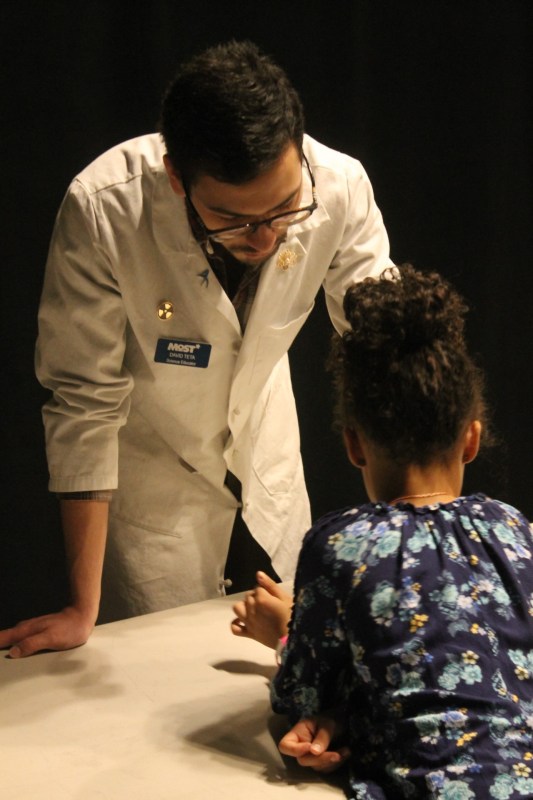 Not the Typical 9-to-5
One of the foundations of wellness is the ability to have predictable and regular free time, but the irregular schedule and long hours involved in many museum jobs—particularly front-line and public programming roles—are often at odds with this component of self-care.
For exempt salaried employees, this can mean an expectation to work long weeks without overtime pay or comp time, since federal law does not require them. For non-exempt hourly employees, it can mean unpredictable schedules and resulting gaps in pay. The field's response to COVID-19 has particularly magnified this discrepancy, as many front-line staff have been subject to indefinite lapses in pay or layoffs.
To avoid the burnout and resentment these scenarios can lead to, institutions could offer salaried employees either overtime pay or a formal comp time policy, and hourly employees a guaranteed minimum number of hours in a given time frame. (Scheduling for hourly employees often works in reverse, with institutions only guaranteeing that an employee won't exceed a certain number of hours, generally to avoid incurring overtime costs and the legal requirement to offer benefits at a certain rate.)
During this unprecedented time, rules surrounding hours and unemployment are rapidly changing and impacting all workers, both exempt and non-exempt. Lauren Kochian, President of the Milton J. Rubenstein Museum of Science and Technology, notes that "constant communication of relevant, concrete information with all staff is essential for their wellbeing, especially during these uncertain times" and also comments that "if everyone understands the process, then it makes it easier to accept the outcome." The solutions proposed for both salaried and hourly workers would require both a commitment to transparency from the administration and an agreement of honesty and organization from employees when reporting hours.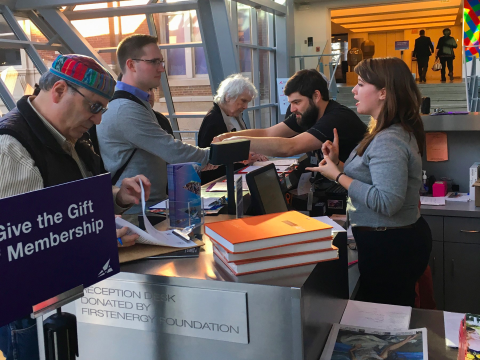 Dealing with Difficult Public/Community Engagement
Museum educators are one of the public faces of the museum, typically responsible for delivering the museum's mission and vision through their daily interactions with the public. While these interactions can undoubtedly be rewarding, they can also be fraught with challenges, regardless of the type of museum and subject matter. Sarah Erdman, author of The Care and Keeping of Museum Professionals, notes, "Too many of us are shamed into thinking that because the work is 'important' we should do it with a smile no matter what."
Self-care, like most things, is more effective when institutions work with staff to create solutions. There are numerous ways museums are looking into supporting their staff with public engagement, and perhaps the simplest and most fundamental is understanding what it is museum educators face on a day-to-day basis as part of their role. Sarah Erdman notes that: "Some museums have a policy where ALL staff have to spend x amount of hours on the floor and I think that is brilliant. Keeps them in touch with the museum and its visitors and also makes sure they understand the work others do. Also making sure frontline have access to training not just on the content they are expected to be knowledgeable about but also how to diffuse situations, deal with difficult encounters etc. so they feel ready."
Other museums, such as the 9/11 Memorial and Museum, have taken a proactive role and made intentional decisions with regards to scheduling, space, and professional development. Jennifer Joyce, Interpretive Programs Coordinator at the museum, commented that, "We really stress the importance of downtime and decompressing. We make it a point to never schedule a guide for more than 3 tours a day, to make sure they have the time to do this. We've also been trying to get the guides a clean, quiet, dedicated space separate from the break room/lunch room where they can spend their time when they're not leading tours." The museum also schedules professional development lectures around the topic of self-care, and touches base with guides regularly. Joyce explains that this serves several very important purposes: "It keeps the dialogue open and gives us a chance to see if there's anything they need from us/anything we can do to help. It reminds guides that the work they're doing is difficult and will probably affect them physically and mentally. It also reminds guides of the importance of the work that they are doing, in supporting the museum's mission and telling these stories, which I know is something that helps many of us a great deal."
Unfortunately, not all museums are as focused on staff wellbeing, for reasons including a lack of time and resources, or knowledge of how to implement solutions despite willingness. So, what can we do as museum educators to help ourselves, if we work in such an institution? Dina Bailey, founder of Mountain Top Vision, has several tips, which include "scheduling breaks, reading for pleasure not just for work, creating a gratitude journal (physical or digital), paying attention to the little things that make you happy, reviewing personal goals, and having a support network of people to talk to regularly and also in the moment." But she says that even for her this is "a work in progress."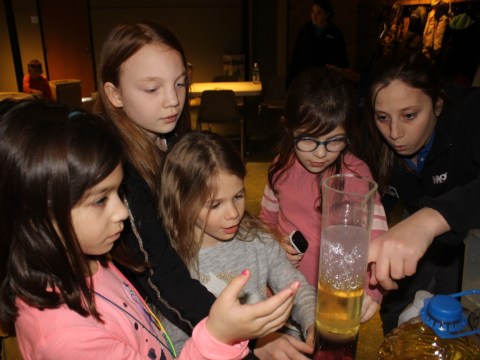 Work-Life Balance
In an industry that is fueled by passion, work-life balance can be a challenge for museum professionals. People who work in museums often do so because they have a personal investment in the mission of the organization, and this often blurs the line between professional and personal lives. When vacations, weekends, and evenings are often spent at other museums or researching areas of interest, where does work stop and life begin?
As with the other topics addressed in this article, this has become particularly relevant during this time, as employees are adjusting to working from home and balancing a new set of co-existing work/life responsibilities. In recent weeks, experts have begun assembling suggestions about maintaining a balance while working from home, and AAM's Independent Museum Professionals Network has compiled a list of work-from-home recommendations. The issue of work-life balance, however, is not unique to this era.
Of all the issues addressed in this post, this is the one that relies most heavily on equal input from an institution and employees. Perhaps the most significant thing an institution can do is to leave room and flexibility for staff to practice work-life balance for themselves. For instance, in order for an employee to feel comfortable shutting off email after hours, the employer has to make genuine space for workers to do so. Similarly, when it comes to scheduling outside of normal hours, staff must clearly communicate their burnout or conflicts with home life, but can only do so if managers make it clear that they will be receptive to this feedback. More proactive managers can regularly check in with staff or intentionally manage their workload and well-being.
To ease some of the stresses of work, museum employers can encourage behaviors that are connected to wellness and create a fulfilling life outside of work. The National Parks Service is leading the charge in this arena, with one employee reporting that many of the parks have wellness groups that "plan outings once a quarter for us all to get together and do some kind of non-work thing. It's a way to make sure all of our interactions and conversations aren't all work-based…I think it helps us stay a tight team." This same employee also described a program in which employees are rewarded with time off for time spent exercising. Although these examples might not suit all employees or organizations, there is much to be learned from such explicit support of staff wellness.
"Other Duties as Assigned"
Museum workplaces are inherently creative and collaborative environments and, more often than not, employees are given the opportunity to work on projects that are not necessarily outlined in their job descriptions. While this can create the chance for career development, it can also have the unintended side-effects of conflict, stymied workflow, and stress, if the majority of an employee's duties begin to lie outside their stated responsibilities.
Often, managers leave roles open in the hopes of encouraging creativity and increasing output, but studies show that a lack of clarity at the start of a job or project can actually have the opposite effect. In these instances, employees often spend significant time and energy negotiating, protecting their interests, and taking on more than they can handle. Clearly defining roles lowers these risks, while giving people the agency to say "no" when unexpected duties pile up. There is a crucial element of shared ownership here: when institutions agree to clearly define roles, thereby creating a safe space, employees must also commit to learning their workload limits and exercising their self-care practice.
In order for these defined roles to work, both managers and employees must be willing to continue to evaluate employee job descriptions. Some HR specialists suggest a genuine evaluation of job descriptions every year as part of an employee's annual review. This reevaluation can help ensure that employees aren't being overloaded with tasks that fall outside of their stated role. Again, this process can only succeed if employees and employers are willing to commit to a shared responsibility and are honest about workload and responsibilities.
Self-Care Now and Beyond
Amid the current crisis, it can be difficult to imagine what museums might look like in the months and years ahead. The increased flexibility and understanding that some museums have modeled during this time has been noteworthy, but when doors are reopened and desks are restaffed, will they carry forward these lessons in staff wellness? Only time will tell.
In the comment section below, we welcome any tips for personal self-care or examples of institutions implementing staff wellness.
Additional Resources:
Americans for the Arts Resource Center for COVID-19
Recommendations from AAM regarding staff policies during COVID-19
The Care and Keeping of Museum Professionals, Sarah Erdman, 2019
Objective Lessons: Self-Care for Museum Workers, Seema Rao, 2017
Skip over related stories to continue reading article