Futurism is a powerful tool to share with kids—equipping them to think about the world they want to live in when they grow up, challenging them to make it better. Today on the blog, Executive Director Nina Woodruff-Walker tells us how the Museum of Children's Art in Oakland, California, empowers youth through Afrofuturism in their Community Futures School.
–Elizabeth Merritt, VP Strategic Foresight and Founding Director, Center for the Future of Museums, American Alliance of Museums
---
"Afrofuturism combines science fiction and fantasy to re-examine how the future is currently imagined and to envision alternative futures based on the Black diasporic experience and people of color (Wakanda Forever!). Afrofuturism seeks to reclaim and celebrate past and present African and Black Diaspora wisdom and progressive insights while augmenting how those insights can look and combine with technological and scientific innovation."
In 2017, I took a masters seminar in Afrofuturism with one of the nation's leading experts in the discipline, Dr. Lonny J. Avi Brooks—a Professor at California State University, East Bay; Research Fellow at the Long Now Foundation; and co-founder of the AfroRithm Futures Group. My reaction to the course was, "What? There are Black people in the future?" (In my Alisha B Wormsley voice.) My cohort analyzed the scholarship of people like Tiffany E. Barber, Andrew Rollins, Dr. Nettrice Gaskins, and Alondra Nelson. We examined texts like the sci-fi film Pumzi by director Wanuri Kahiu. We played AfroRithms from the Future, a worldbuilding game that centers Black futures, and wrote stories envisioning life in 2040 and 3017.
I fell in love with Afrofuturism. It was something I had been searching for my whole life: a discipline that explores science fiction, fantasy, and art; centers people from the African diaspora; reclaims the past; and envisions the future. As a children's museum director, at Oakland's Museum of Children's Art (MOCHA), I began dreaming how I could share the joys of the discipline with children of the global majority.
That dream came true when Dr. Brooks told me he envisioned bringing futures literacy to the East Bay community. After a few gentle nudges, he agreed to build an Afrofuturist program at MOCHA, where he would bring the scholarship and we would bring our legacy of arts integration programs (a natural fit, as art is the cornerstone of Afrofuturism). In collaboration with MOCHA's founding Teaching Artist, Kaya Fortune, and Creative Director, Roxanne Padgett, Dr. Brooks and I developed the concept for a Community Futures School for youth in Oakland, utilizing creative inquiry as the starting point. In 2019, with initial investment from the Blue Shield of California Foundation, we embarked on the journey to found the school as co-directors.
What is MOCHA?
MOCHA, founded in 1988 by Jill Vialet and Mary Marx, is an Oakland-based organization offering children, youth, family, and community arts programming. It was created to celebrate the art and creativity of children living and learning in Oakland's most disinvested communities. We seek to uplift and support our youth and families through the arts, focusing on literacy, healing, and community empowerment.
MOCHA's method of teaching arts offers a bridge between students' diverse abilities, language backgrounds, experiences, and learning styles. With a racial equity and social justice lens, our mission is to use the arts as a vehicle for self-expression, culture- and community-building, and the centering of youth voices. We achieve this through hands-on experiential arts education for Bay Area children, youth, and their families; arts-integrated professional development; and curriculum for educators. MOCHA annually serves thirty-five thousand Bay Area residents (90 percent of whom are BIPOC) in four core program areas:
School programs, through which professional teaching artists lead sequential (rigorous) art lessons in classrooms and after-school programs and provide professional development to teachers.
Museum programs, which include exhibits, open studios, field trips, art parties, art camps, and family workshops in our downtown Oakland museum.
Community programs, through which we bring interactive artmaking to libraries, recreation centers, festivals, schools, and other public venues.
Creative youth development and leadership programs, through which we collaborate with local high schools to offer opportunities for teens and young adults to be community leaders.
Not Your Typical Children's Museum Program
The latest staple of MOCHA's programming, the Community Futures School, is like an urban think tank, a type of unschooling where young people explore topics as a group and individually, teasing out meaningful ideas and leaning on ancestral wisdom, cultural knowledge, and the plausible thought that resiliency is the answer. (Dr. Brooks likes to call this ancestral intelligence [aka "the real AI"] the "mothership" of Africana and Indigenous diaspora consciousness.)
During a school-year-long journey, youth ages fourteen to eighteen consider how existing social structures could evolve and transform toward a more equitable future for humanity. Participants host Porch Talks, where they engage in conversations about oppression and envision solutions to it. They analyze Afrofuturism, Indigenous Futurism, and Queer Futurism, explore movies like Black Panther: Wakanda Forever and Pumzi, and consider the collective imagination as a tool of alternative resistance. They also play AfroRithms from the Future numerous times to learn the art of worldbuilding.
In the art creation portion of the program, students use analytical foresight practices to imagine future innovations in the area of health, then create artistic renderings of their ideas using digital tools. Guest presenters who work at the intersections of art, technology, and Afrofuturism—including people like Dr. Nettrice Gaskins, Damon Packwood, Tim Fielder, Alan Clarke, and Ahmed Best—energize their young imaginations with possibility and provide hands-on support in the designing and worldbuilding processes.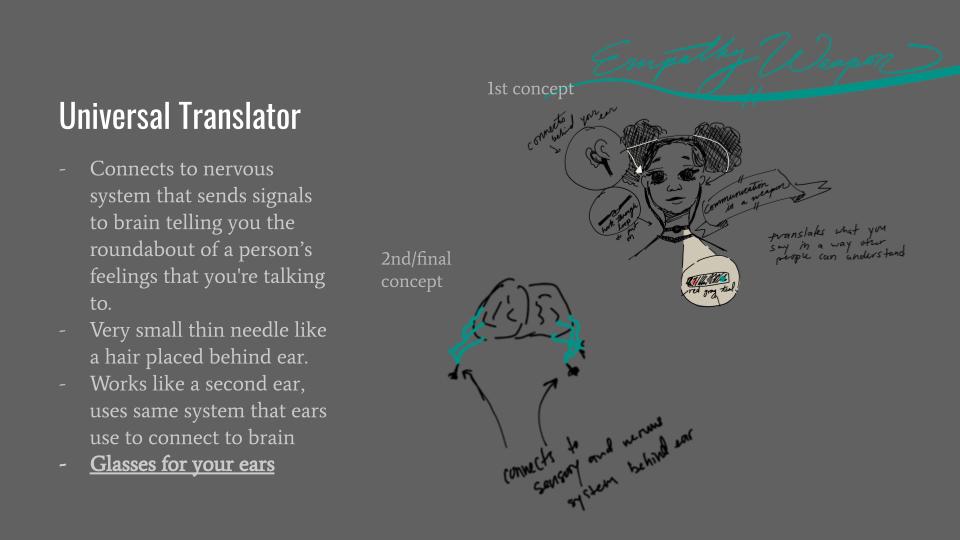 The Possibilities Are Endless
When participants in Community Futures School see the artifacts they produce exhibited to the public, they know their preferred vision of the future is possible. They have had this opportunity not only in MOCHA's galleries, but at the Stanford d.school's  K12 Lab Futures Summer Institute with the National Writing Project and Future(s) Museum at SXSW.edu 2022.
I see the Community Futures School as a template for other children's museums that are interested in moonlighting as forecasters by inviting minoritized children and youth to world-build, search for trends, and develop scenarios. We need all of our young people to know that they and people like them will exist as healthy, thriving humans in 2050 and 3050.
---
https://www.facebook.com/mochaarts/
https://www.instagram.com/mochaarts/?hl=en
Skip over related stories to continue reading article