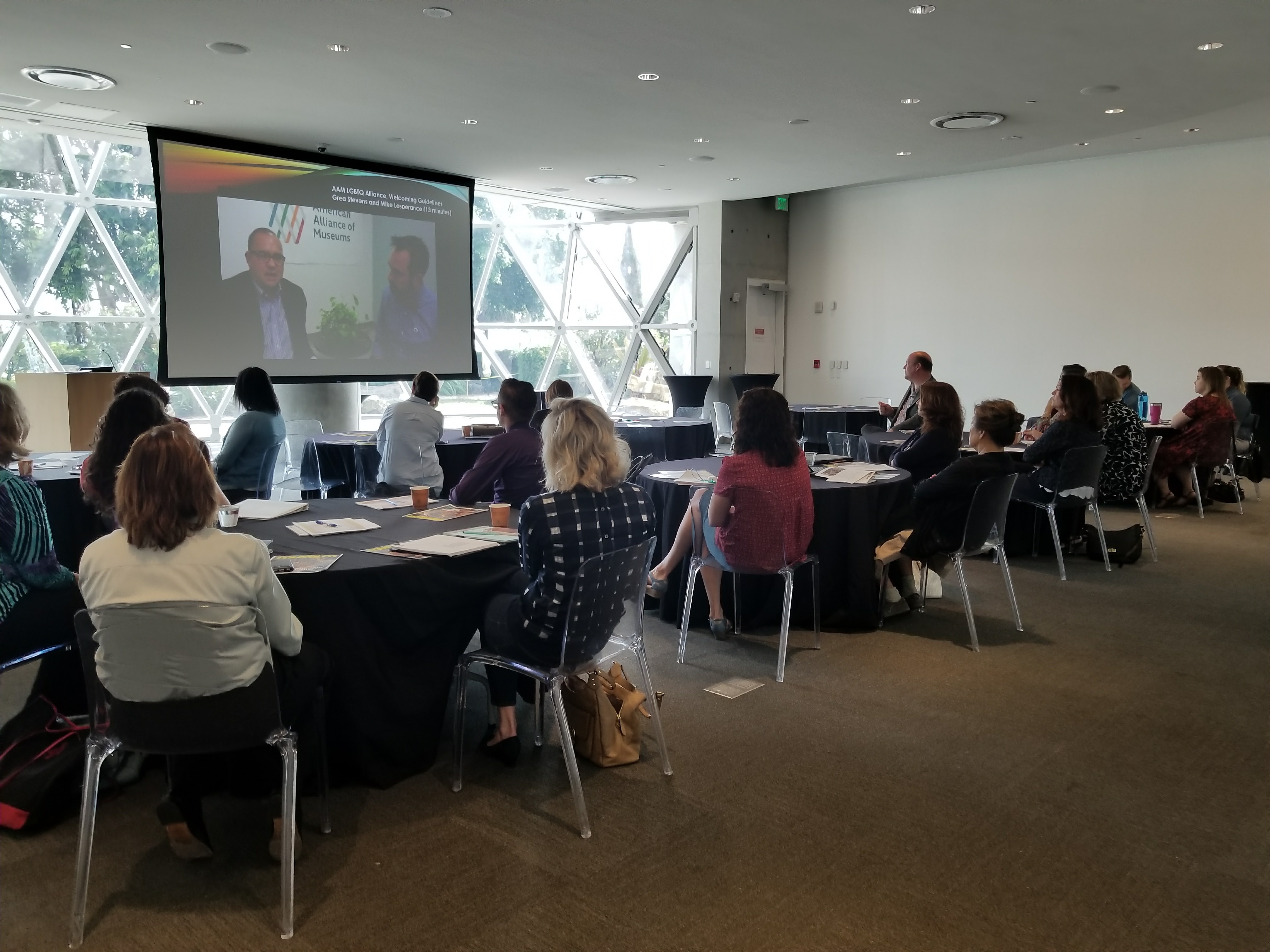 LGBTQ Alliance
About the LGBTQ Alliance
The Lesbian Gay Bisexual Transgender Queer Alliance (LGBTQ Alliance) of the American Alliance of Museums provides a forum for communication and dialogue and is committed to advancing diversity, equity, inclusion, and inquiry with particular respect to sexual orientation and gender identity within museums.
The LGBTQ Alliance facilitates transgender, queer, gay, lesbian, and bisexual visibility by promoting and enhancing awareness, understanding, and acceptance regarding museum-related LGBTQ issues. Its focus includes both internal needs and opportunities including staff, leadership, and organizational structure, and external, stakeholder-related work ranging from visitor amenities and messaging to programs and collections. The network serves as a visible and accessible safe space for museum professionals who identify as LGBTQ or allies. We welcome AAM members of all sexual orientations and gender identities and encourage involvement across the organization in promoting museums that include LGBTQ voices at every level.
The Latest from the LGBTQ Alliance
Members Speak Out Against Withdrawal of Title IX Transgender Protections (March 2017)
On February 22, the Trump administration rescinded guidelines issued under Title IX of the Education Amendments of 1972 by the Obama administration last year that sought to protect transgender students in schools and colleges from discrimination, including allowing them to use bathrooms and facilities corresponding with their gender identity.
Joint Statement on Orlando Assault of LGTBQ and Latino Communities (June 2016)
LGBTQ Alliance Offers Welcoming Guidelines for Museums (May 2016)
This article originally appeared in the July/August 2017 issue of Museum magazine. Aligning and applying the LGBTQ welcoming guidelines in your internal and external museum operations. …