TrendsWatch: Building the Post-pandemic World (2023)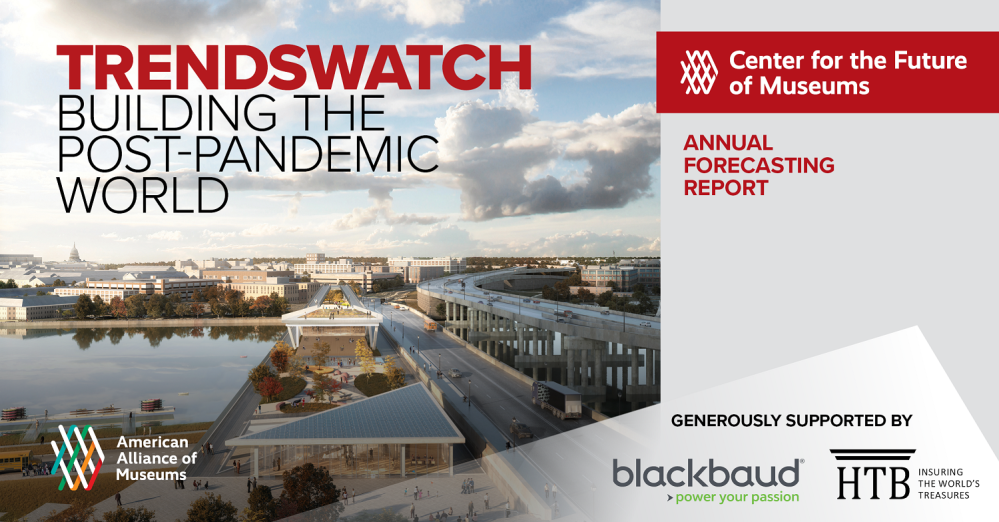 Welcome to TrendsWatch, CFM's annual forecasting report. This year the report explores how museums can use the profound disruptions of the past three years as opportunities to create a better, more equitable, and resilient future.This year's report has been released earlier than ever before—made available to AAM members and subscribers as the January/February issue of Museum magazine, and on the web via links (below). In March, a PDF version of the report will be available on this page as a free download, as in previous years.
The format is designed to be practical and immediately actionable, providing a scaffold for discussions and decision-making by the museum's staff, board, and stakeholders. Each chapter:
Introduces the issue
Suggests critical questions for museums
Describes the challenge
Summarizes how society, and museums, are responding
Presents a framework for action
Documents examples of museums tackling these issues
Provides additional resources
Book a lecture, presentation, or discussion about the topics explored in this year's report through the Alliance Advisors and Speakers Bureau.