How can a museum fully integrate food into the whole museum experience—not just the cafeteria or restaurant, but collections, exhibits and programming as well? How would a museum designed, from scratch, around food differ from a traditional museum?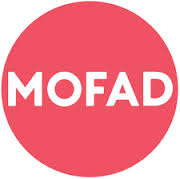 I'm going to find out first-hand—as a member of the advisory board of the Museum of Food and Drink. MOFAD is a new museum just starting up in New York City. Their mission is to "change the way people think about food and inspire day-to-day curiosity about what we eat and why."
When MOFAD offered me the opportunity to help start a museum that aspires to become "the global leader for food education,"
I saw it as a chance to explore many of the issues raised in CFM's
Feeding the Spirit
initiative. I have a book in production compiling what I've collected so far on museums connecting with their communities via food, but I want to dig deeper.
One of the refrains I heard over and over again from people involved in Feeding the Spirit was how hard it is to fully integrate food and the experience of preparing and sharing food into a traditional museum. Museums are usually designed to segregate food and all the risks it might pose from the collections and the exhibits. Often museum facilities don't meet the legal requirements needed to serve food to the public, and their organizational structures don't facilitate getting the necessary permissions. (Read Pam Campanaro's hair-raising story on that subject here.) I've been brainstorming with potential partners on how to fund a conference on how to redesign or retrofit museums to embrace food—not just in the restaurant but integrated into exhibits and programming. Meanwhile, I get to see what MOFAD can do, starting from a blank slate.
Also, very much in the spirit of CFM: rather than waiting to find their physical location (much less build the museum), MOFAD is launching with a mobile, pop-up exhibit. This means they get to literally start with a bang, since the exhibit consists of a working Puffing Gun—the machine that turns grains into puffed cereal by…oh heck, just watch the video.
Notice MOFAD is crowdfunding this first exhibit via Kickstarter (and yes, as the video says, I have donated. That is what board members are supposed to do, right?) We are 78% of the way towards our $80,000 goal—and have until Saturday, July 20 to make it across the finish line. I'm crossing my fingers for the rest of the week.
I'll be sharing my experiences with MOFAD on the blog. Stay tuned for adventures in:
Trying to start a new museum in this challenging economy

Designing a museum around food

Moderating the fertile collision of the food world with the museum world

Designing the museum staff uniform–will it include orange Crocs? (At right, see my fellow advisory board member Chef Mario Batali in his signature footwear)
Skip over related stories to continue reading article