I recently interviewed African American Firefighter Museum Board President David Spence (DS) about the museum's latest Museum Assessment Program (MAP) experience. The museum has undertaken an Organizational, a Collections Stewardship, and now a Community Engagement MAP:
Susan Zwerling (SZ): Your organization has been through 3 MAPs. Have there been any surprises along the way?
David Spence (DS): As far as surprises go, we knew from the self-assessments exactly where we excelled and were deficient. I will say, the professionalism, generosity, and friendliness of everyone involved in the MAP program from the administrators to the peer reviewers have been phenomenal! It would be a travesty for AAM/MAP to go away.
SZ: How has this current MAP process influenced or impacted your museum so far?
Skip over related stories to continue reading article
DS: This current process really hit home with engagement, not only for our external customers but our internal customers as well. We have already put in place some of the informal recommendations our peer reviewer, George McDonald, provided, such as using one of our long term community supporters (an Old Stentorian) to make a statement for the Annual Fund Drive, using photographs of families in our literature etc.. Most importantly, I believe that the Board now understands that Community Engagement doesn't always have to be a formalized process. We have changed our message because of daily communications with our docents, our Board, and our Advisory members.
SZ: In what ways do you think your museum would be different if you had not gone through MAP?
DS: We would still have a disorganized approach to setting standards, processes, and procedures. We would lack the confidence to take small meaningful steps which will lead to larger successes.
SZ: Do you have any specific or measurable impacts from your MAP experiences?
DS: Measurable successes would include an IMLS Grant, participation in the Annenberg Alchemy program, policies and procedures being established, the importance of Board training and succession planning.
And, every time the museum underwent the MAP process it gave the Board new opportunities to discuss how to make the museum a more sound organization by implementing new practices learned through the MAP.
SZ: Your museum has a working board and only 1 part-time staff person. Do you have any advice for other small museums who might be considering MAP?
DS: My thoughts for small museums is to have established policies and procedures which will set a solid foundation for immediate and future successes. Identifying and nurturing "qualified" Board members and donors, and really pushing out to the world why their space is important, and answer the question "What would happen if we ceased to exist?"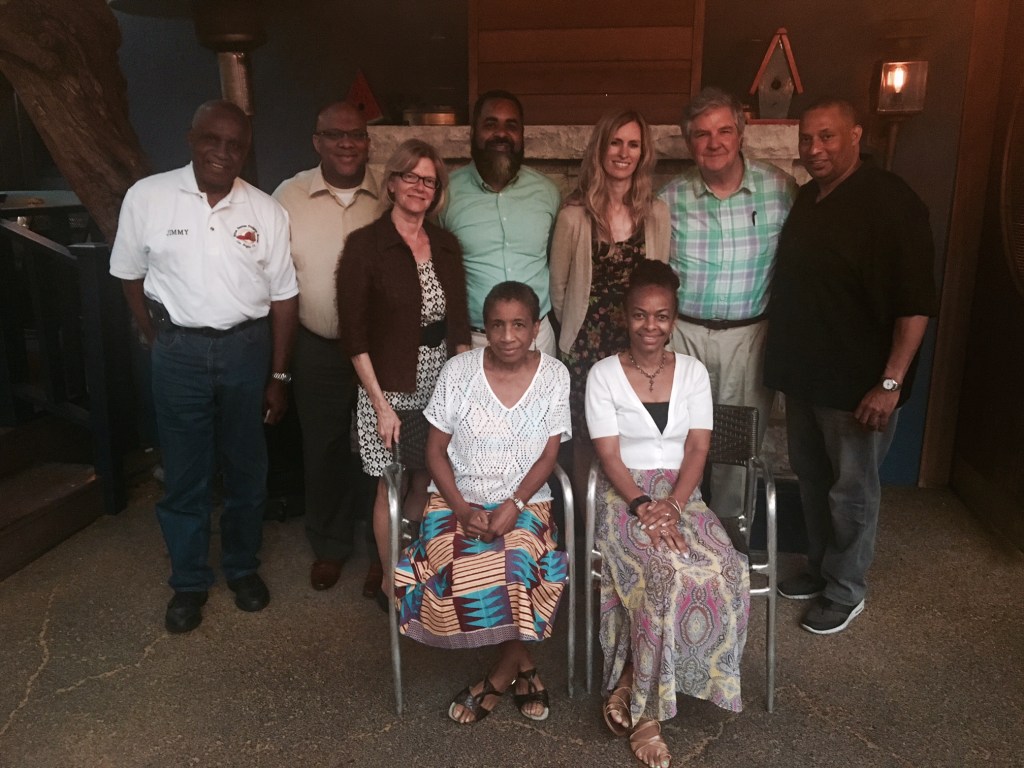 ---
About the Museum:
The museum is housed in Old Fire Station #30, one of the oldest segregated fire stations in Los Angeles. Currently celebrating its 20th anniversary, it is the first and the only free standing African American Firefighter museum in the United States. Its major exhibits tell the story surrounding the effects of racism experienced by the African American firefighters from the 1920s to the present. Exhibits also show how these men and women overcame institutional racism through their work ethic and commitment to excellence while dedicating themselves to overturning legislation specific to institutional racism within the industry.
About MAP:
Since its inception in 1981, the Museum Assessment Program (MAP) has helped over 4,600 small and mid-sized museums of all types strengthen operations, plan for the future, and meet standards. MAP is a one-year process of self-assessment, institutional activities, and consultative peer review. There are five different types of assessments: Organizational, Collections, Audience and Community Engagement, Education and Interpretation (new!), and Board Leadership (new!). The next application deadline is December 1, 2019.
About the author:
Susan Zwerling is a Museum Assessment Program Officer for AAM.