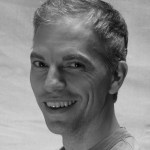 Several years ago, a good friend of mine and I were talking about our careers, and he asked how mine was going. I said that I was pretty much doing my dream job, I only wished that I could get paid more. His response was, "I don't understand why you're not. How many people in the world are there who know how to do what you do? And it's not like your skill set is used to produce something that nobody cares about. You're not holed up in your basement writing obscure poetry in an extinct language or something. Everybody goes to museums—millions of people have paid money to see and learn from the things that you make. Tons of people use my work every day too (he works in telecommunications), but I get paid accordingly, and I make enough to afford a home and a family, and unless I do something stupid, I'll retire comfortably. I don't get why that can't happen for you. What's wrong with museums?"
It's been almost fifteen years since that conversation, and I still don't have a complete answer to his question, but I'm getting closer. I've spent the years since then trying a few different strategies to improve my situation. I've worked as a staff member at museums from small to as large as they get, and I've worked as an independent contractor servicing both. During this journey, I've recognized some common factors that exert downward pressure on museum wages. Some of these factors may have to do with specific decisions and policies of museums themselves, while others may have evolved more organically under broader economic conditions, rather than by design or intention. This list is not exhaustive and there are probably other factors that I haven't yet recognized, but it's a place to start. Below are seven factors that are keeping wages unsustainably low for museum workers.
1. So It Is Written—Structure, Law, and Policy
Many museums are affiliated with governmental entities. Museums at state universities are staffed by people who are actually public employees (just like the football coaches, but without the exorbitant salaries). Sometimes this is helps employees (legislatively mandated cost-of-living pay increases), but the structural framework of employee classification can put some hard limits on salaries, making it difficult to change compensation significantly without also changing your title and job description. This means that even if the museum has success raising substantial funding from the private sector, they may not be allowed to spend it on their staff in the same ways that a private business can.
A significant effect of these structural limitations is that in order to maintain the level of quality expected of a museum, many of them are increasingly reliant on private contractors to do things that their own staff also do, or used to do before downsizing eliminated their positions (see Corporate Culture below). Contractor pay is not limited by job titles or classifications, and is instead a reflection of what the market will bear, and they charge what it takes to stay in business. Museums are paying what the work is actually worth, but they pay someone other than their own staff to do it. This allows administrators to follow the rules and stay within the compensation ranges dictated by governmental job classifications, since they're technically spending the money on stuff (goods and services) instead of staff (their own personnel).
Sometimes, there are exceptions that will allow salary adjustments without reclassification. However, these are often not readily apparent to employees (sometimes even their supervisors may not know about them). Because utilizing them requires special action on the part of your supervisor, and often from their supervisor as well, and they may not always be well-received. Some actions, such as a "strategic pay adjustment" (in which the employee has another job offer and the museum is essentially forced to match or exceed that offer if they want to keep them) have high potential to create an adversarial situation. If they really need to keep you at a critical moment, you might get the raise. But they're not likely to forget how you got it, and this may have repercussions in the future.
2. Corporate Culture—Bottom Line Decisions from the Top
Museums today are heavily dependent on private money. This is not new, as many of our greatest historic museums wouldn't be here without the largesse of their founding contributors. Getting that private money means making relationships with those who have it. This has had significant effects at the top. More museum directorships today are filled by people from the corporate sector, since that's where the money is. This may have some financial advantages, but I have to wonder how it's changing the culture of museums. (Some museums today even call their director the CEO.)
Skip over related stories to continue reading article
Like many companies, museums these days are doing more with fewer people, and have surprisingly small staffs who wear a lot of hats. You can see this in museum job descriptions of available positions that read like the jobs of three people combined into one. With fewer people on staff, anything beyond daily operations can exceed in-house capacity, and when it does, work gets contracted out. (To get an extent of this phenomenon, just go to the exhibit hall at the next AAM annual meeting and count how many businesses are there offering things that are or used to be done by museum staff—exhibit fabricators, conservators, educators, content developers, etc.) This arrangement allows the company—sorry, the museum—to trim operating expenses and then spend on specific projects only as needed, rather than carry the ongoing expense of a larger staff.  I haven't seen the math to allow me to say for certain whether or not this ultimately saves the museum money in the long run, but it might look favorable on paper during the tenure of any given administration.
There's enough outsourcing happening that it may be getting easier for museum leaders to feel like they sometimes have to find someone more specialized or capable than their own staff to get the job done. (That idea may not seem very radical if they're accustomed to routinely hiring other firms to handle aspects of their business.)  This perspective may help justify both the higher expense of the contractor and the lower pay of their staff, and could become self-fulfilling if the most talented staff members continue to be downsized out or leave for the private sector in search of better pay.
3. What's your ROI?—Measuring Employee Value
One area where the museum sector appears to differ from the corporate world is the difficulty of measuring the value of any given employee to the organization.  In business, a company can estimate with sometimes remarkable accuracy the return on investment (ROI) of hiring an employee, and quarterly earnings reports can validate those estimates.  But most museums are not for-profit entities.  They don't have shareholders to please, or CEOs with their pay directly linked to the performance of the company by stock options.
I've sometimes wondered if this difference might keep museums from really thinking about what an employee is actually worth in monetary terms.  From my admittedly limited perspective, about the only position in a museum that I can think of where employee performance translates directly into measurable monetary gain for the organization is the development director, since they're literally the ones who bring in the money.  A museum director can look at the math and see that Janet brought in $2.4 million last year, and in many museums, the Director of Development is one of the most highly paid staff members.  The work of other staff members can bring monetary benefits, but they're more difficult to quantify.  When everybody busts their posteriors in support of a big new exhibit and visitor and membership numbers increase, that's rightly considered a success, but it doesn't usually lead to a raise or make year-end bonus checks start flying around.
4. One-Rung Ladder—Limited Advancement Opportunity
Some of the very specialized core positions within museums don't really have much of a career ladder to climb.  Conservators and preparators are responsible for the preservation and ongoing care of the objects and specimens at the core of a museum.  Exhibit fabricators literally build the stuff that the public goes to the museum to see.  Registrars keep track of what we've got, security personnel keep it safe, and educators make sense of it for visitors.  Without these people, you won't have much of a museum.  Yet their compensation is often not proportionate to their skills, talents, educations (and the expense of obtaining them) or necessity.  Those who manage to stick around long enough may find that they advance somewhat by becoming the de facto (or designated) manager of other coworkers in their labs/shops, but they're not going to go from technician to an upper level executive position.  And really, they usually don't want to.  While they would dearly appreciate the salaries that can come with those positions, (sometimes the disparity is pretty appalling), they don't want those jobs.  They want to do what they're educated to do – what made them want to work in a museum in the first place.  To the general public, working in a museum is regarded as being interesting and even prestigious, and wouldn't likely be thought of as a "dead end job".  But sometimes it can be, economically.
5. Apples to Pomegranates—Understanding Internal Equity
Hiring someone at a salary greater than other staff members doing the same or similar jobs is a recipe for conflict, and museums are rightly sensitive to this reality.  I've had salary negotiations in which I was advised clearly that my compensation would be limited mainly by that of existing staff members.  I've heard things like "We're paying Kevin $32,000/year and he's worked here for 17 years, so it's not fair to Kevin if we hire you at $50,000," or "We've got people here with a Ph.D that don't even make that much, so your expectations aren't realistic."  In essence, because others aren't paid all that well, you can't be either.
Internal equity is a valid concern, but our understanding of equity might be incomplete if we're basing it solely on salary.  Broader economic trajectories over time can have enormous impact on whether or not a salary is truly sufficient.  Nowhere has this impact been stronger than in housing costs.  A staff member who bought their house for $40,000 in 1988 might be able to get by today on $34,000/year.  But someone hired today in the same city where a house now costs $500,000 and a one-bedroom apartment goes for $1,600/month will not, unless they bring a pile of home equity with them (hint- this isn't a thing for pretty much anyone under 30, and many well beyond that age).  If the new hire is younger and has typical student loan debt, they'll be even worse off.  These two employees may have the same salary, but their economic realities are not even close to comparable.  Perhaps a better definition of internal equity would be based on "effective income", defined as how much money each of our two comparable staff members has remaining each month after their housing costs are paid.
This suggestion might be an over-simplification, but it's at least a place to start thinking about the very real generational economic differences that our usual understanding of "equity" utterly fails to take into account.  And some of us would probably have a rude awakening when we realize that all of those young new hires out there might need to be paid two or three times what older staff members are earning to achieve effective income equity.
This issue goes beyond concerns of fairness.  We will need to see some pretty radical changes in compensation just to pass the torch on to the next generation of museum workers.  Mr. Longtimer will retire someday, and whoever fills his shoes will have current living expenses.  They'll need a salary to match if we want them to stay.  I worry that many museums are not prepared for this eventuality, because it presents itself gradually, often one staff member at a time.  If everyone in the museum all reached retirement age on the same day and had to be replaced next Tuesday with new employees paid a sustainable wage, perhaps the magnitude of the problem would be more apparent.
6. Riding The Marriage Carriage—The Spousal Income Subsidy
I've known no small number of museum workers whose careers are essentially allowed to exist by their spouse's earnings.  (He's a conservator, she's an attorney…)  Because their spouse has a much higher income, they can do their dream job with less concern for what it pays.  They can afford to work for less, so they do.  That strategy isn't viable for people whose spouses also have modest incomes, and it's definitely not an option for most single workers.  To what extent are museums financially dependent on hiring people who bring along a supplemental income to offset their lower pay?  With a steady supply of people who would love to work in a museum and don't have to worry so much about their earnings, museums may not have much incentive to raise salaries.  I've never seen any data on percentages of married or single museum staff or staffer/spouse earnings ratios, but it might be worth looking into.
7. Market Saturation–Many Applicants for Few Jobs
The number of colleges and universities offering museum studies degrees has increased substantially in recent years, and it seems like the number of qualified applicants now far exceeds the number of available museum jobs.  With so many trying to get a foot in the museum door, there's little incentive for those behind that door to offer larger salaries.  (How many unpaid internships are out there?)  Many positions consequently have high turnover rates as workers make a series of diagonal (i.e. not quite lateral but barely trending upward) moves from job to job in search of better pay.  When your applicants are hungry for a job and are perpetually "the new guy", they're not in much of a position to ask for the moon.
One possible upside to outsourcing might be that if enough of the new fresh talent decides to forgo the pursuit of museum employee status and instead go straight into business as contractors, museums could find that they can't fill positions without upping the ante.  But it might take an awful lot of this to shift the balance.
Collectively, these wage-suppressing factors seem like a monumental challenge, and they are formidable.  I haven't offered my thoughts here on possible solutions or the tactics for realizing them.  But it seems like the change that museum workers need will not likely come in one big action.  I'm hoping that I've inspired museum personnel at all levels to look for each of these factors in their own museums and careers, to begin discussing possible solutions, sharing any successes, and working together toward a sustainable future for our museums and the people who make them function.  Thank you for reading!
About the Author
Michael Holland has been interested in natural history (especially dinosaurs!) since he was a very young child, and began working in the museum field in 1989 as a university student.  Since then, he has followed this passion and developed the technical skills of a fossil preparator and the refined artistic skills of a sculptor and metalsmith to occupy a unique space at the intersection of art and science.  Michael's work can be seen at a variety of museums including Museum of the Rockies, U.S. National Museum of Natural History (Smithsonian), Museum of the North, U.C. Berkeley Museum of Paleontology, and the Carnegie Museum of Natural History.