Museums, Health, and Wellness Compendium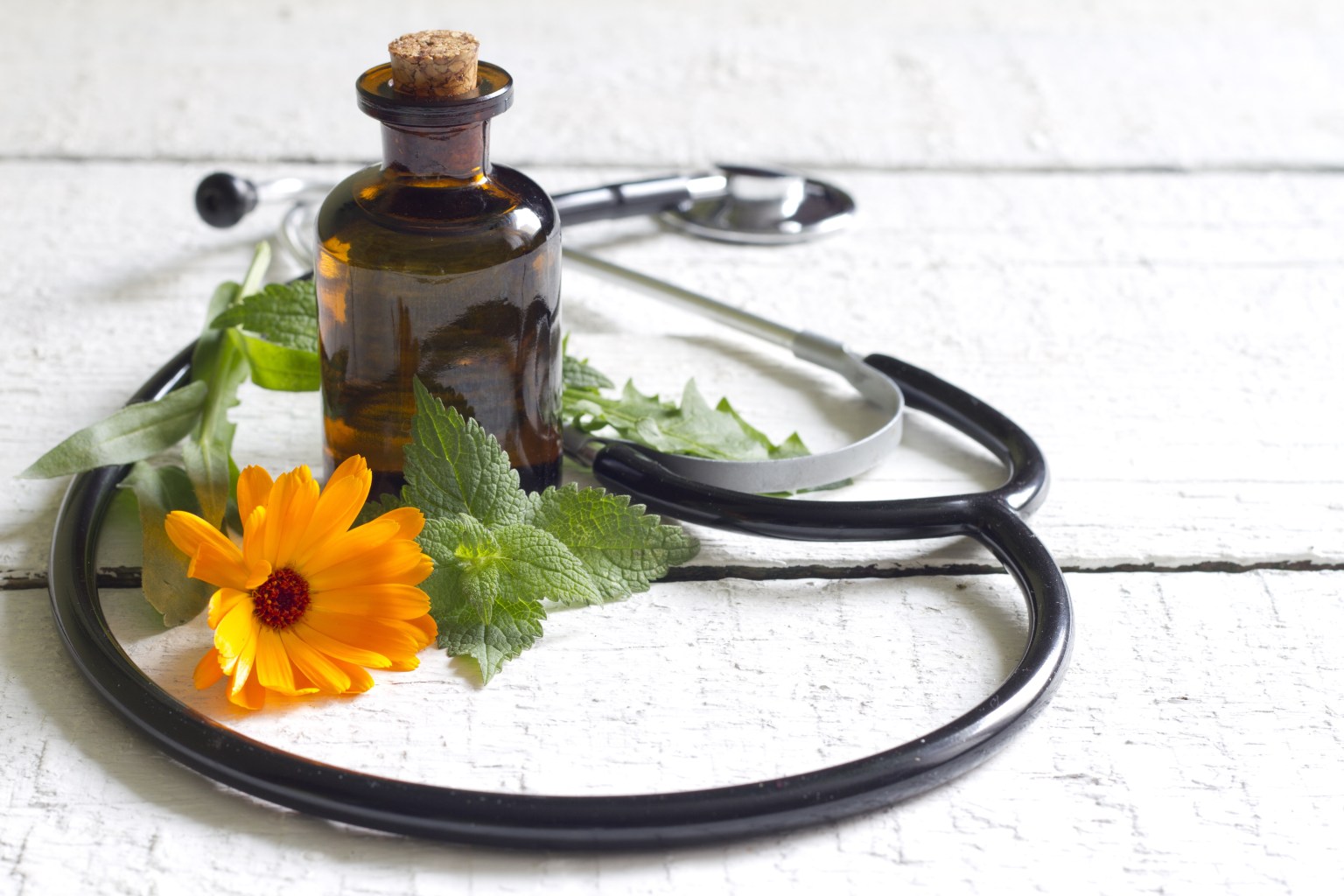 For years, museums have demonstrated their public value as educational providers, community anchors, and stewards of our national heritage. They've also earned a reputation for driving tourism, creating jobs, attracting businesses to the community, and serving as a source of immense civic and community pride. But as society has changed, so has the work of museums. Museums are increasingly taking on roles like facilitating job training programs, celebrating cultural diversity and awareness, teaching English-as-a-Second-Language classes, and serving as locations for supervised visits through the family court system.
In fact, museums are even beginning to play a significant role in a variety of healthcare issues, whether in helping patients, training medical professionals, or educating the public about health and wellness. The American Alliance of Museums has assembled this compendium to showcase ten aspects of the healthcare field in which museums are making significant contributions:
Alzheimer's and dementia
Autism spectrum disorder
Disease prevention
Health literacy
Hospital outreach
Medical training
Mental health support
Military and veteran health
Nutrition and wellness
Visual impairment
This list, sorted by state, is not designed to be all-encompassing. It is a snapshot of the many ways museums are serving their communities. It is also a living document—if you would like to be included, please fill out the form found here.
Alabama
Birmingham Museum of Art (Birmingham)
Works with a local medical school to teach a class to help develop observational skills that can aid in proper diagnoses of patients.
Contact
Stephen Russel
http://scholars.uab.edu/display/cd311401600
Arizona
Musical Instrument Museum (Phoenix) 
Provides music-based life enrichment programs called "Music and Memory Care" designed for individuals with memory loss and their caregivers. The powerful effects of music and musical instruments are demonstrated through guided gallery tours and music-making workshops.
Contact
Ida Jones
Ida.Jones@MIM.org
Phoenix Zoo (Phoenix)
Offer a zoo camp and some exhibits specifically designed for sight-impaired people, with a focus on the tactile.
Tucson Museum of Art (Tucson)
Teams up with the Alzheimer's Association Desert Southwest Chapter to offer "Memories in the Making PLUS," where individuals diagnosed with Alzheimer's disease or Dementia have the opportunity to create art and express themselves through discussing works of art on view in the galleries.
Arkansas
Arkansas Country Doctor Museum (Lincoln)
Educates the public about the history of country doctors, the unique history and culture of the Ozark area, and the history of medical theory and practice. The museum welcomes school groups and engages them in hands-on activities.
Contact
info@drmuseum.net

Museum of Discovery (Little Rock)
Offers programs for children and families to promote nutrition, healthy living, and physical activity.
Colorado
Denver Museum of Nature and Science (Denver)
Offers "The Genetics of Taste: A Flavor for Health," a research project that is part of an award-winning permanent health exhibition, Expedition Health. The program brings population genetics to the public in an accessible, relevant format.
Contact
Courtney Scheskie
Courtney.Scheskie@dmns.org
Delaware
Nemours Estate (Wilmington)
Partners with the Alfred I. duPont Hospital for Children on a variety of programs. Admits all hospital families for free to escape hospital hallways for the mental-health uplift of wandering through the gardens. Hosts walking and exercise programs for the hospital's weight management program. Facilitates a "Can Grow Garden" in a hospital courtyard to provide an inviting oasis for nutrition and health programming. Develops programming with the Department of Child Life to bring Estate activities to inpatient children who cannot leave the hospital. Hosts yoga in the gardens for employees and their guests.
Contact
Jean Hershner
jean.hershner@nemours.org

Biggs Museum of American Art (Dover)
Participates in a multi-site museum accessibility study that will test and measure the outcomes of specific educational protocols with people with visual impairments. The study will define, document, and evaluate best practices for making museum collections accessible to visitors with disabilities.
District of Columbia
National Gallery of Art (Washington, DC)
Participates in a multi-site museum accessibility study that will test and measure the outcomes of specific educational protocols with people with visual impairments. The study will define, document and evaluate best practices for making museum collections accessible to visitors with disabilities.
The Phillips Collection (Washington, DC)
Offers "Creative Aging at the Phillips," a program for persons with memory loss, in collaboration with Iona Senior Services.
Contact
education@phillipscollection.org
U.S. Botanic Garden (Washington, DC)
Offers "Medicinal and Poison Plant Tours," a program designed for students and medical professionals (medical school residents, pharmacy students, toxicology fellows, etc.) to learn about poisons and how the Poison Center works. The museum also offers Roots and Reflections, a program designed specifically for individuals with dementia and their care providers and specialty tours for groups with low vision and other special needs.
Contact
mnelson@aoc.gov
Florida
Coral Springs Museum of Art (Coral Springs)
Harn Museum of Art (Gainesville)
Offers "Geriatric Physical Therapy," "Physician Assistant Studies," and "Geriatrics" to medical students. These programs are designed to support the development of professional skills and capacities, including objective observation, patient empathy, thriving with ambiguity, and shared inquiry. The museum also offers interactive, discussion-based mobile tours to veterans, active-duty military, and their families. These remote tours allow individuals who may be hospitalized, living in rural areas, or unable to travel to visit the museum and participate in enriching experiences.
Contact
Eric Segal
esegal@harn.ufl.edu
Naples Botanical Garden (Naples)
Offers "Meet Me in the Garden," a therapeutic horticulture program for individuals with memory impairments and their caregivers. The program features an enriching sensory tour of the garden followed by a social, plant-related activity in the Buehler Enabling Garden. The museum also offers "Sensory-Friendly Saturdays," a free extended-hour opportunity for families with children with sensory sensitivities. From the months of November through April, offers twice-weekly tai chi and yoga classes in the botanical garden.
Contact
Britt Patterson-Weber
bpatterson-weber@naplesgarden.org

The John and Mable Ringling Museum of Art (Sarasota)
Offers "Ringling Reflections," conversation-based gallery tours for people with dementia and their care partners. The museum also offers "Yoga at The Ringling" with various types of yoga, ranging from meditative sessions to more strenuous ones, held in different locations across campus, including the museum's gardens, art galleries, and waterfront terrace. Also offers a fitness class called "Museum Moves: Zumba!" and "Artful Analysis," a partnership with a local hospital that incorporates two sessions in the art museum into the mandatory training for newly hired nurses. The training sessions are designed to improve nurses' observation and communication skills.
Contact
Laura Steefel-Moore
laura.steefel-moore@ringling.org
Lowe Art Museum, University of Miami (Miami)
Offers "The Fine Art of Healthcare," a program in partnership with the schools of medicine, nursing, psychology, and physical therapy to explore the connections between looking at works of art and patient care in the clinical setting. The program supports the development of best practice clinical skills: peer collaboration in and across disciplines, active listening, and deep observation.
Contact
Hope Torrents
htorrents@miami.edu
Museum of Discovery and Science (Fort Lauderdale)
Offers sensory-friendly documentary film screenings in partnership with the Autism Society of Florida. The program has been developed for individuals with an autism spectrum disorder, sensory processing disorders, and global developmental delays.
Contact
Joe Cox
joseph.cox@mods.net
Ormond Memorial Art Museum and Gardens (Ormond Beach)
Offers "Art in Therapy," a program that highlights the healing benefits of art, imagery, and a positive outlook. The museum also hosts an art outreach program with local veterans.
Contact
Susan Richmond
srichmond@ormondartmuseum.org
Pensacola Museum of Art (Pensacola, FL)
Produces programs for persons on the autism spectrum.
ZooTampa at Lowry Park (Tampa Bay)
Participated in an Autism Speaks initiative and offered programs specially designed for persons on the autism spectrum.
Contact
(813) 935-8552
Georgia
Georgia Aquarium (Atlanta)
Participated in an Autism Speaks initiative and offered programs specially designed for persons on the autism spectrum.
Contact
(404) 581-4000
The Morris Museum of Art (Augusta)
Hosts "Connections," a gallery experience and art activity designed for individuals with Alzheimer's disease or related dementia disorders. The program was developed in 2006 in partnership with the local chapter of the Alzheimer's Association. The museum also offers a program, "Outreach to Wounded Warriors," which includes a monthly visit to a unit of soldiers with combat-related injuries. The museum's "ArtsReach" program sends specially trained museum educators to visit patients at Georgia Regents University Hospital and the Children's Medical Center. Also in partnership with the Department of Psychiatry at Georgia Regents University Hospital, an annual lecture, "Art as a Window to the Mind," is developed by doctors and museum educators to connect psychiatric or psychological conditions with an art topic.
Contact
education@themorris.org
Hawaii
Bernice Pauahi Bishop Museum (Honolulu)
Presents the Nā Ulu o Kaiwi'ula, Garden Tour, which explores how Hawaiians use plants for their health and wellness.
Idaho
Idaho Botanical Garden (Boise)
Promotes outdoor exploration through programs such as "Nature Detectives for Kids," a vegetable garden, and "Botany Camp for Kids."
Contact
info@idahobotanicalgarden.org
Illinois
Chicago Zoological Society / Brookfield Zoo (Chicago)
Participated in an Autism Speaks initiative and offered programs specially designed for persons on the autism spectrum.
Contact
(708) 688-8000
DuPage Children's Museum (Naperville)
Uses the museum's food service operation to encourage healthy choices. The museum's Bean Sprouts Café integrates food packaging, signage, and menu design that allows young children to choose a balanced lunch by using pictures if they can't yet read. The museum also uses its food service operation to teach other concepts: the transfer of heat when cooking food is science, measuring a recipe is math, sculpting fruits is art, studying recipes is reading preparation, and following the steps food takes from the farm to the table is technology.
Contact
admin@dupagechildrensmuseum.org
The Field Museum (Chicago)
Analyzes pathogens and parasites in birds and small mammals to understand and address emerging health threats. The project is a collaboration between the University of Chicago's Institute for Genomics and Systems Biology, the Smithsonian Institution and the Centers for Disease Control and Prevention.
Contact
(312)-922-9410
Indiana
Great American Songbook Foundation (Carmel)
Offers "Perfect Harmony," a group music program for older adults living with dementia.
Contact
Renee La Schiazza
rlaschiazza@thesongbook.org
Indiana State Museum and Historic Sites (Indianapolis)
Planing FIX: Heartbreak and Hope Inside Our Opioid Crisis, an exhibit coming to the museum in 2020-2021. In this exhibit, visitors are invited to explore the opioid crisis in a way that reduces stigma and encourages hope as we work together to find solutions.
Contact
jschaefer1@indianamuseum.org
IPUI Museum Studies (Indianapolis)
Offering a seminar taught by Dr. Lois Silverman on "Museums and Wellness" in fall 2020 to prepare students for this emerging area of museum practice.
Contact
Elizabeth Kryder-Rei
ekryderr@iupui.edu
Kansas
Marianna Kistler Beach Museum of Art (Manhattan)
Discusses visual thinking strategy through programs studying and making works of art for people with Alzheimer's, autism, Parkinson's, and who are in the military or veterans. Works in partnership with established community organizations.
Contact
Kathrine Schlageck
klwalk@ksu.edu
Mulvane Art Museum at Washburn University (Topeka)
Partners with the St. Francis Comprehensive Cancer Center to offer an art and wellness program, which is geared toward adult cancer patients and was launched to better understand the link between art and medicine.
Contact
Jane Hanni
jane.hanni@washburn.edu
Spencer Museum of Art at the University of Kansas (Lawrence)
Offers a PopUp Superhuman Voting Station where visitors can vote on healthcare issues and express their ideas and opinions. Visitors can listen to interviews with local health care providers.
Contact
spencerart@ku.edu
The Sedgwick County Science and Discovery Center (Witchita)
Features exhibits that teach the public about oral health, including Big Mouth, an anatomically correct human mouth containing forty different interactive elements; Big Mouth Bugs, which helps visitors learn the importance of brushing their teeth; and The Science of Sweets, an interactive live science show demonstrating how our bodies process sugar. The museum also works in cooperation with the Central Plains Area Agency on Aging and the Sedgwick County Department of Aging to host an annual Senior Expo of products and services to help older Americans and their caregivers. In partnership with Wichita Public Schools, Exploration Place hosts monthly science programming for severely mentally disabled students in area middle schools, and educational programs on health and nutrition.
Contact
http://exploration.org/visit/contact-us/
Kentucky
Speed Art Museum (Louisville)
Conducts specially designed programs for people who are visually impaired, and provides braille and large print on all signage.
Contact
https://www.speedmuseum.org/speed-deai/
Louisiana
Alexandria Museum of Art (Alexandria)
Offers "Meet Me at the Museum," a tour program for Alzheimer's and dementia patients. Provides specialized tours and art classes for special needs students upon request and is planning to implement one-day-a-month free admission and specialized programming for autistic visitors. Trains nursing and psychology students in Visual Thinking Strategies (VTS) to improve observational skills used in diagnosis. Supports veterans with PTSD through "Expressive Therapy," art-making sessions with a psychologist present. Also offers healthy eating and lifestyle workshops, weekly Yoga and Qi Gong for adults, and kids' yoga once a month.
Contact
Catherine M Pears
catherine@themuseum.org
Audubon Nature Institute (New Orleans)
Participated in an Autism Speaks initiative and offered programs specially designed for persons on the autism spectrum.
Contact
(504)-861-2537
Maine
Children's Museum and Theatre of Maine (Portland)
Offers a free, private playtime for families affected by autism. The "Play Our Way" program provides a safe and comfortable environment for exploration and gives families facing similar challenges a place to connect. The museum also offers regular workshops on healthy cooking and healthy food choices.
Contact
info@kitetails.org
Maryland
National Museum of Civil War Medicine (Frederick)
Provides battlefield and mass casualty fundamentals for first-year medical students.
Contact
http://www.civilwarmed.org/contact/
National Museum of Health and Medicine (Silver Spring)
Offers a unique opportunity for the public to view exhibits that depict the effects of disease on the human body. Examines case histories of patients are and exhibits diagnostic equipment.
Contact
(301)-319-3300
The Walters Museum of Art (Baltimore)
Hosts touch tours and verbal description tours for the blind and those with low vision in partnership with the Maryland State Library for the Blind and Physically Handicapped.
Contact
https://thewalters.org/visit/tours/access-tours/
Massachusetts
Boston Children's Museum (Boston)
Conducts programs for children with autism and their families.
Contact
Saki Iwamoto, Health and Wellness Educator
Iwamoto@BostonChildrensMuseum.org
Boston Museum of Science (Boston)
Incorporates a universal design approach with exhibit development and refurbishing. The museum also provides STEM education for people with disabilities.
Contact
information@mos.org
Davis Museum at Wellesley College
Offers "Making Memories," an accessible arts program for adults living with early Alzheimer's or other forms of dementia and their care partners for a guided exploration of the museum's permanent collections with specially trained museum staff. The museum also offers "Mindful Meditation."
Contact
Arthurina Fears
afears@wellesley.edu

Franklin Park Zoo (Boston)
Participated in an Autism Speaks initiative and offered programs specially designed for persons on the autism spectrum.
Contact
(617)-541-5466
Museum of Fine Arts, Boston (Boston)
Partners with three local hospitals for "Artful Healing," which provides visual art and art-making experiences to patients and their families. The museum also offers "Beyond the Spectrum," special programming for persons on the autism spectrum, and works with a local medical school to teach visual literacy and help medical students explore empathy, as many will face dying patients for the first time.
Contact
Alice Garfield
artfulhealing@mfa.org
The Discovery Museums (Acton)
Serves families in the region whose children are on the autism spectrum or have hearing loss. The museum partners with the Autism Alliance of MetroWest and the Deaf and Hard of Hearing Program of the Children's Hospital Boston on this effort and works with the Tufts Dental School and Emerson Hospital to produce a Family Health and Wellness Day that includes health screenings, healthy snacks, and fitness activities.
Contact
(978)-264-4200
Michigan
Detroit Zoological Society (Detroit)
Participated in an Autism Speaks initiative and offered programs specially designed for persons on the autism spectrum.
The Henry Ford (Dearborn)
Provides monthly programs for people living with dementia and their care partners, in partnership with the Greater Michigan Chapter of the Alzheimer's Association. The museum also holds "Deaf Days" with sign language interpreters, and tactile tours for people who are blind/visually impaired.
Contact
Caroline Braden
carolineb@thehenryford.org
Kalamazoo Institute of Arts (Kalamazoo)
Provides art-making experiences to developmentally disabled children and adults through its "Accessible Arts" program. The museum also offers specialized tours for children and adults with visual impairments and a program for people with Alzheimer's disease and their caregivers.
Contact
(269)-349-7775
Metropolitan Museum of Design Detroit (Detroit)
Launching "ENERGY," an ongoing program looking at brain health and the power of creative expression.
Contact
Leslie Ann Pilling
info@MM-O-DD.org
Michigan State University Museum (East Lansing)
Offers "Sensory Saturdays," a monthly event for children and adults with Autism Spectrum Disorder or other disabilities that create sensory sensitivities. The museum also provides de-stress activities, maker spaces, quiet spaces, and therapy animal visits during finals week for university students. Offers programming related to its trauma-informed exhibit Finding Our Voice: Sister Survivors Speaks including "Teal Talks," facilitated conversations by scholars and advocates about the exhibit and the important issues it raises. Also hosts "Dinosaur Dash," an annual 5K run/walk that promotes fitness, and is leading "Michigan Gets Personal: Personal Care Aides Have Something to Say," a research project with future programming, exhibition, website, and a publication focused on raising awareness of the needs of the aging population that requires an increasing number of personal care aides (PCAs).
Contact
Denice Blair
dblair@msu.edu
University of Michigan Matthaei Botanical Gardens and Nichols Arboretum (Ann Arbor)
Offers "Catch Your Breath," a monthly wellness program for caregivers of those living with memory loss.
Contact
(734)-936-8803
Minnesota
Minneapolis Institute of Arts (Minneapolis)
Delivers museum-developed art kits to hospital patients as part of a research study on how arts improve well-being. Offers "Veterans' Art Connections" tours created in collaboration with the Minneapolis VA Medical Clinic's Partial Psychiatric Hospital Program, an outpatient healing and recovery program for veterans. Also offers a program, "Discover Your Story: Tours for Visitors with Memory Loss," in partnership with the Alzheimer's Association Minnesota-North Dakota.
Contact
(612)-870-3140
Missouri Historical Society (Saint Louis)
Hosts an annual health fair for staff that highlights a holistic approach to wellness, themed around a current exhibit. The fair features wellness representatives from the St. Louis community to encourage total wellness, from mental and physical health to financial health. Additionally, the Missouri Historical Society uses OneCommunity, an online platform, to support the organization's wellness program and staff committee.
Contact
Theresa Barnes
tbarnes@mohistory.org
Walker Art Center (Minneapolis)
Hosts "Contemporary Journeys" programs for people with early- to mid-stage dementia and their care partners. Participants enjoy guided tours and hands-on art-making activities designed to encourage creative exploration and social connection within a safe and supportive environment.
Contact
tours@walkerart.org
Mississippi
Mississippi Children's Museum (Jackson)
Offers a weekly program that promotes healthy eating habits.
Contact
(601)-981-5469
Missouri
Kansas City Zoo (Kansas City)
Participated in an Autism Speaks initiative and offered programs specially designed for persons on the autism spectrum.
Contact
askthezoo@fotzkc.org
Nebraska
Lincoln Children's Zoo (Lincoln)
Participated in an Autism Speaks initiative and offered programs specially designed for persons on the autism spectrum.
Contact
Aimee Johns
ajohns@lincolnzoo.org
Nevada
Springs Preserve [includes the Desert Living Center, the Origen Museum and the Nevada State Museum] (Las Vegas)
Offers a series of "Sustainable Pantry" workshops on healthy cooking and sustainable harvesting.
Contact
https://www.springspreserve.org/apps/contact/index.cfml?id=1
New Hampshire
New Hampshire Children's Museum (Dover)
Offers an intergenerational program for people living with Alzheimer's disease and conducts programs for children on the autism spectrum.
Contact
paula@childrens-museum.org
New Jersey
Grounds for Sculpture (Hamilton)
Provides programs in health literacy, hospital outreach, military and veteran health,
mental health, nutrition and wellness, and physical fitness. Dedicated to delivering and exceeding its founder's vision to be an accessible sculpture park where all guests can personally connect to art and nature, enhancing their overall wellbeing.
Contact
Gayle Freeman
gfreeman@groundsforsculpture.org

New York
Brooklyn Museum (Brooklyn)
Participates in a multi-site museum accessibility study that will test and measure the outcomes of specific educational protocols with people with visual impairments. The study will define, document, and evaluate best practices for making museum collections accessible to visitors with disabilities.
Contact
access@brooklynmuseum.org
Children's Museum of Manhattan (New York)
Visits with patients at the Memorial Sloan-Kettering's Cancer Treatment Center. The museum also offers a program for persons on the autism spectrum, and a program called "EatPlayGrow."
Museum of Modern Art (New York)
Established the first-of-its-kind "Meet Me at MOMA" program to serve persons with Alzheimer's disease.
Contact
accessprograms@moma.org
New York Hall of Science (Queens)
Hosted traveling exhibitions about the AIDS epidemic that included first-hand stories.
Contact
mrecord@nysci.org
North Carolina
Nasher Museum of Art (Durham)
Hosts the "Reflections" program, which offers guided tours to visitors with dementia and their care partners. The museum offers extended hours at Family Day events for families with children on the Autism spectrum.
Contact
Jessica Kay Ruhle
jessica.ruhle@duke.edu
North Carolina Museum of Art (Raleigh)
Developing recreational trails to promote active living.
Contact
https://ncartmuseum.org/contact_the_museum
Mountain Gateway Museum (Old Fort)
Hosts an onsite farmers' market that features local farmers with fresh, locally grown foods, flowers, and heritage seeds/plants, as well as a food truck that offers nutritious snacks.
Contact
RoAnn Bishop
roann.bishop@ncdcr.gov
Weatherspoon Art Museum, University of North Carolina Greensboro (Greensboro)
Trains nursing, kinesiology, and physical education students to observe and interpret movement, develop visual diagnostic skills, and develop a visual vocabulary.
Contact
Ann Grimaldi
ann_grimaldi@uncg.edu
Ohio
Cincinnati Art Museum
Offers "Fine Art Flow!," a monthly yoga in the galleries program that connects art and wellness through a thirty-minute gallery talk and a sixty-minute yoga practice.
Contact
Rachel Ellison
rachel.ellison@cincyart.org
Cincinnati Museum Center (Cincinnati)
Utilizes "Food Science" activities as a gateway to STEM learning. Activities address chemistry, nutrition, and economic factors as the project works with both museum visitors and families experiencing food insecurity.
Contact
Whitney Owens
wowens@cincymuseum.org
Cleveland Metroparks Zoo (Cleveland)
Offers an annual program, "Senior Safaris," which includes a fitness demonstration and health screenings.
Contact
info@clevelandmetroparks.com
Cleveland Museum of Natural History (Cleveland)
Identifies arthropods for local medical providers.
Contact
(216)-231-4600 x:3531
Ohio History Connection, Ohio History Center (Columbus)
Offers "55+ Classes," supported by Aroha Philanthropies.
Contact
Jen Cassidy
jcassidy@ohiohistory.org
Offers a variety of health and wellness programming through the museum's Health and Wellness Committee, including bringing a community-supported agriculture program to the building, creating a staff garden, implementing "Walking Wednesdays," and providing onsite yoga classes to staff.
Contact
Stacia Kuceyeski
skuceyeski@ohiohistory.org
Toledo Zoo (Toledo)
Offers health screenings as well as exercise and safety tips to seniors, in cooperation with the local area office on aging.
Contact
419.382.0624
Oklahoma
Oklahoma City Museum of Art (Oklahoma City)
Offers a "Healing Arts" program in collaboration with a local hospital, a rehabilitation center, and three local memory care centers. Each month, a teaching artist travels to three local memory care centers to draw, paint, sculpt, and print while engaging in discussions about the project.
Contact
access@okcmoa.com
Oregon
Oregon Zoo (Portland)
Partnered with KultureCity to make its grounds and all of its programs and events sensory-inclusive.
Pennsylvania
Luzerne County Historical Society (Wilkes-Barre)
Offers monthly mindfulness meditation sessions with a local practitioner.
Contact
Mark Riccetti
mriccetti@luzernehistory.org
Phipps Conservatory and Botanical Gardens (Pittsburgh)
Offers "Let's Move Pittsburgh," a collaborative effort of organizations in Southwestern Pennsylvania committed to addressing childhood obesity. Provides culinary arts classes for adults and children, focusing on teaching participants how to prepare food in a way that is good for them and good for the planet in the newly renovated Botany Hall Kitchen. Also offers "Homegrown," a program dedicated to increasing community access to fresh produce, promoting better food choices, and improving the overall health of families and children. Also holds an annual "One Health One Planet Symposium," bringing together leaders from across the country to explore global and local environmental issues and their effects on human, animal and environmental health.
Contact
Joe Reed
jreed@phipps.conservatory.org
Pittsburgh Zoo and PPG Aquarium (Pittsburgh)
Participated in an Autism Speaks initiative and offered programs specially designed for the children on the autism spectrum.
Contact
visitorservices@pittsburghzoo.org
Senator John Heinz History Center (Pittsburgh)
Works with the University of Pittsburgh Medical Center and other local partners on fitness, nutrition, and sports medicine.
Contact
sjmoore@heinzhistorycenter.org
University of Pennsylvania Museum of Archaeology and Anthropology (Philadelphia)
Partners with the Children's Hospital of Philadelphia to enhance the quality of life for seriously ill and injured children through unique programs including touch tours for visually impaired audiences and classes designed for students with cerebral palsy.
Contact
info@pennmuseum.org
Rhode Island
Roger Williams Park Zoo (Providence)
Offers sensory-friendly programs specially designed for persons on the autism spectrum.
Contact
(401)-941-4998
South Carolina
EdVenture Children's Museum (Columbia)
Features EDDIE, the World's Largest Child, a forty-foot and 17.5-ton hands-on exhibit in which children climb through the brain, down the backbone, pass by the heart, and can play in EDDIE's stomach and slide through his GI tract. The museum uses this exhibit and others to educate multigenerational family audiences about health and chronic diseases, including cardiovascular disease, diabetes, and cancer. The museum also offers programs addressing oral health, nutrition, and physical activity and the value of growing food through Taste Buds, its nutrition lab. The museum also partners with local elementary schools to plant vegetable gardens to promote healthy food choices.
Contact
Kathie Williams, RN, DrPH, Director of Public Health
kwilliams@edventure.org

South Dakota
South Dakota Discovery Center (Pierre)
Introduces students and families to new fruits and vegetables through its South Dakota Harvest of the Month program. The museum also has a pop-up exhibit that travels to schools and communities to educate about nutrition and physical activity and regularly partners with the South Dakota Department of Health, the South Dakota Department of Education Team Nutrition, St. Mary's Hospital Foundation, Wellmark Foundation, Oahe Headstart, afterschool programs, and some local grocers.
Contact
http://www.sdharvestofthemonth.org/

Tennessee
Memphis Brooks Museum of Art (Memphis)
Offers an "Art Therapy Access Program" designed to provide a supportive and creative environment for participants to develop and explore their personal narratives through art-making and gallery discussions.
Contact
(901)-544-6200
Texas
Children's Museum of Houston (Houston)
Offers "Explore Abilities Day," an exclusive event for children with learning differences and their families.
Contact
Ramona Pierre
rpierre@cm.org
Dallas Museum of Art (Dallas)
Partners with a local university to teach a course on careful and thoughtful observation. Offers a program, "Meaningful Moments," for visitors with early-stage dementia and their care partners. Hosts "Autism Awareness Family Celebrations," where the museum opens early with specialized experiences and a summer art camp for children with autism. Partners with Art Beyond Sight to offer programming for visitors with vision impairment, and with The Arc of Dallas to provide an art experience to adults with developmental disabilities. Other programs include "All Access Art," for individuals with developmental disabilities, a "Go van Gogh" school outreach program for Pre-K-6th grade special education classrooms, "Special Education School Tours," "Dance for Parkinson's Disease," "Sensory Day" for children on the autism spectrum and their families, "Hands-On Art Camp" for children with autism, "Art Beyond Sight" month, and visual description and touch tours.
Contact
mediarelations@DMA.org
The Health Museum (Houston)
Partners with a vast network of organizations dedicated to health and medical education, research, and care. Programming includes a wide variety of health- and wellness-related topics for visitors of all ages.
Contact
LaTanya Miles
lmiles@thehealthmuseum.org
McNay Art Museum (San Antonio)
Provides staff a discount to local gyms, offers annual biometric screenings and flu shots, and encourages participation in the GO365 plan through their health insurance company that has rewards for preventative maintenance. Offered a free program about healthy eating and weight loss.
Contact
Lisa Penn
lisa.penn@mcnayart.org
Museum of Fine Arts, Houston (Houston)
Participates in a multi-site museum accessibility study that will test and measure the outcomes of specific educational protocols with people with visual impairments. The museum's "Art for the Mind and Spirit" program brings meaningful visual arts experiences to Texas Children's Hospital, Ronald McDonald House, and Shriners Hospital for Children.
Contact
press@mfah.org
Space Center Houston (Houston)
Provides a science and space exploration learning center designated as a Certified Autism Center by the IBCCES.
Contact
accessibility@spacecenter.org
Witte Museum (San Antonio)
Increases health literacy through its H-E-B Science Treehouse, which will become the H-E-B Body Adventure exhibit, a permanent four-story, indoor-outdoor experience that uses gaming technologies, physical activity, and a regionally relatable cultural focus to ignite changes in health behaviors.
Contact
KatyeBrought@WitteMuseum.org
Utah
Utah's Hogle Zoo (Salt Lake City)
Strives to make all programs and facilities available and enjoyable for families and individuals of all abilities. The zoo has accommodations for mobility-impaired individuals, for people with low vision or who are blind, and guests on the autism spectrum or with developmental difficulties.
Contact
https://www.hoglezoo.org/contact_us/general_information/

Vermont
Shelburne Museum (Shelburne)
Maintains an apothecary garden of plants and blossoms for health and well-being.
Contact
info@shelburnemuseum.org

Virginia
Virginia Museum of Fine Arts (Richmond, VA)
Hosts meditation and mindfulness sessions.
Contact
info@vmfa.museum

Washington
Seattle Art Museum (Seattle)
Participates in a multi-site museum accessibility study that will test and measure the outcomes of specific educational protocols with people with visual impairments. The study will define, document, and evaluate best practices for making museum collections accessible to visitors with disabilities.
Contact
http://www1.seattleartmuseum.org/aboutUs/contactUs/customerService/servicedesk.asp

West Virginia
Huntington Museum of Art (Huntington)
Offers programs for individuals with visual impairment.
Contact
(304)-529-2701
Wisconsin
Leigh Yawkey Woodson Art Museum (Wausau)
Offers "SPARK!," a program for individuals with early-to-mid-stage memory loss and Alzheimer's disease featuring gallery experiences and hands-on art-making. "Art Beyond Sight" provides multisensory ways for individuals with blindness or low vision to experience the visual arts. The museum's inaugural tactile art exhibition encourages all visitors to touch five sculptures. Accompanied by braille labels and listening devices, it provides ready access to original artwork for visitors with low vision or blindness and encourages sighted visitors to experience a new way to see through touch. "Treasuring Memories" invites those grieving the loss of a loved one to bring mementos to incorporate into commemorative art projects. Yoga in the sculpture garden is offered monthly each summer. Medical College of Wisconsin's Wausau-campus students participate in the gallery and art-making experiences designed by museum educators to hone listening and observational skills. For visitors with autism, noise-canceling headphones are offered in a designated "Quiet Space."
Contact
Amy Beck
abeck@lywam.org
Wyoming
University of Wyoming Art Museum (Laramie)
Provides "Here and Now," an arts-based program for older adults and their caregivers who are dealing with all stages of dementia and Alzheimer's. Works with the Veterans Center on campus to provide a learning opportunity that includes arts-therapy based programs for veterans returning to campus. Partners with the campus Wellness Center to offer a once-per-week drop-in meditation session that happens in the galleries.
Contact
Katie Christensen
katie.christensen@uwyo.edu