TrendsWatch: The Scenario Edition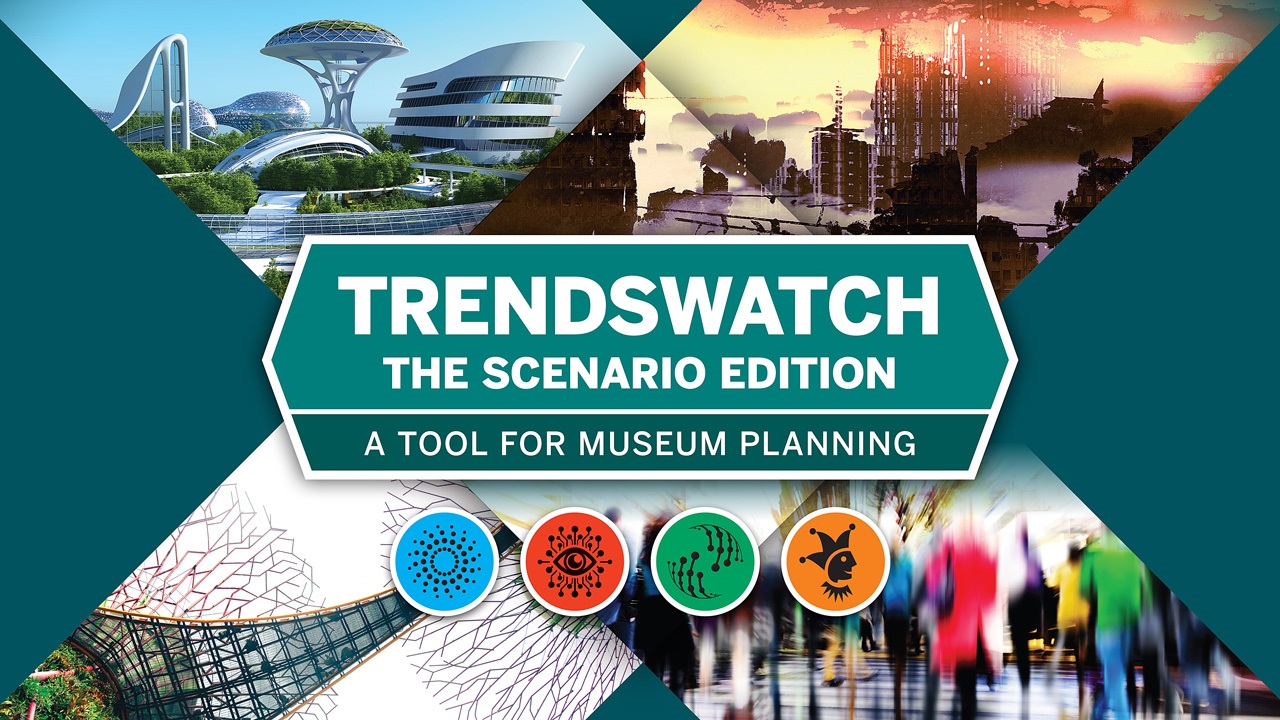 Download TrendsWatch for free, now!
The American Alliance of Museums launched the Center for the Future of Museums in 2008 and published the first edition of TrendsWatch in 2012. In this sabbatical edition of the annual forecasting report, we are taking a break from our usual format, and producing instead a guide explicitly designed to support museum planning.
With input from the field, we have created four stories of potential futures to help museums come up with creative solutions to the central challenge: how can we create a world informed and enriched by thriving museums? How can museums thrive, in the face of diverse forces of change?
Each scenario provides guidance for structuring conversations around these playful provocations, prompting readers and planning teams to ask questions that can help guide your strategic planning.
Do you think the world might really be like this by the year 2040?
How would you edit this story to make it reflect your vision of the future?
What are the implications of this future for museums?
What would you, your family, your organization, your community, be doing, in this world, in order to thrive?
Access these sections of the report:
The report is also available to purchase in print for $5.95. Watch the Blackbaud and Center for the Future of Museums webinar on Museums in 2040.
To book a keynote, lecture, or workshop about this report and how to use scenarios in museum planning, submit an inquiry through Alliance Advisors.
Generously supported by