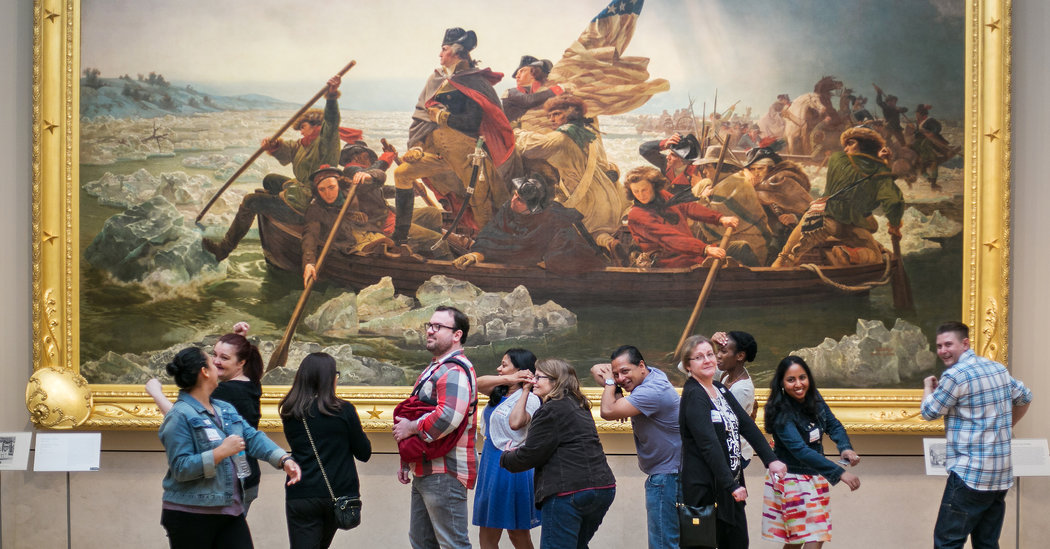 Tour companies are revolutionizing traditional museum tours through imaginative narratives enlivened with oral storytelling techniques that include humor, pop cultural references and games to captivate audiences in an era of increasing distraction.
"We hire first for storytelling ability and prioritize that above art history knowledge or expertise," said Mr. Gray, who calls the Met his "third space" and aims to make infrequent museum visitors comfortable in places they might find intimidating."
The Getaway A spate of innovative tours aim to make museum visits more fun, and less dutiful. On a recent Monday afternoon, Sarah Dunnavant, a 27-year-old actress and guide with the tour company Museum Hack, gathered her group of eight at the entrance of the Art Institute of Chicago, promising to reveal the "salacious, sexy and scary" parts of the museum in an animated two-hour "un-highlights" trip through the museum.