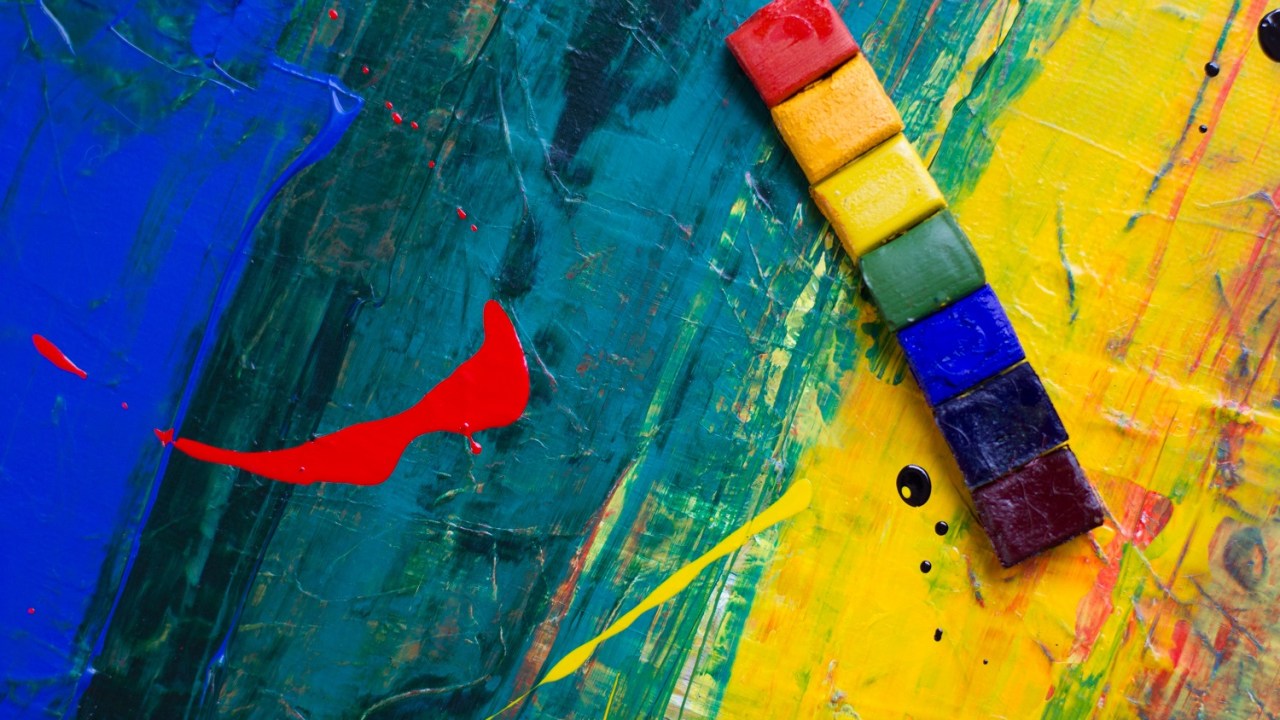 Co-chairs Anna Woten and Alison Kennedy discuss the Taskforce for Transgender Inclusion and developing resources for transitioning museum professionals, their coworkers, and allies.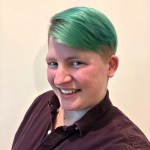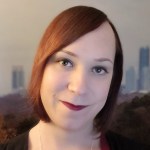 Anna Woten (Anna): Let's introduce ourselves.
Alison Kennedy (Alison): My name is Alison Kennedy, and my pronouns are they/them/theirs. I'm one of the Visitor Experience Leads at Franklin Park Conservatory and Botanical Gardens in Columbus, Ohio. I'm interested in visitor experience and creating museums that are welcoming to everyone. I'm also a member of the AAM LGBTQ Alliance Steering Committee, a Visitor Experience Group VEX Ambassador, and I was a 2018 AAM Annual Meeting Social Media Journalist. Find me on Twitter at @museumqueer! Anna?
Anna: I'm Anna Woten and my pronouns are she/her/hers. I'm the Assistant Collections Manager at the Atlanta History Center. This means I get to help care for our 57,000 objects spread across our multiple campuses and historic homes and facilitate incoming object loans. I get to see so much cool stuff on a daily basis! I am also a member of the AAM LGBTQ Alliance Steering Committee, where I participate in various task forces and subcommittees. I am on the 2019 AAM National Program Committee, as well.
Skip over related stories to continue reading article
So, now that we are introduced, let's talk about the Taskforce. What is it, exactly?
Alison: The Taskforce for Transgender Inclusion is a group of transgender and ally museum professionals who are working together to create opportunities and support for transgender people working in museums and cultural institutions, to bring awareness to the issues faced by transgender museum people, and to offer guidance to the field as a whole on navigating transgender topics. The Taskforce is a new ad-hoc sub-committee of the AAM LGBTQ Alliance, created at the 2018 AAM Annual Meeting.
Anna and I met at the AAM LGBTQ Alliance Steering Committee Meeting at this last Annual Meeting. It was kind of a whirlwind morning. One minute we were strangers, and the next we were friends and co-chairs! I went into the Steering Committee without knowing anyone who would be there. The Alliance had sent an email out to all members, inviting attendance at the Steering Committee Meeting, and since Phoenix was my first Annual Meeting, I wanted to take them up on the invitation! You were approaching it differently, right?
Anna: Right. I had mentioned to Mike (the LGBTQ Alliance Chair) ahead of time that I was intending to bring up the issue of the lack of trans resources in the museum field. When I transitioned, there were absolutely no resources available for me. I felt very alone in an already very stressful process. I joined the LGBTQ Alliance with the hope that it would be the place to solve that problem. I'm really happy to say that I was correct! Knowing that there are so many museum professionals out there right now who need these resources is at the core of what's driving this process forward.
And speaking of the process, why don't you talk about what we are currently doing?
Alison: We've divided the Taskforce into three teams. Each team is tackling a set of guideline documents: one for the transitioning professional, one for the institution, and one for allies. We're working on these through a combination of Google Docs and Slack. We started by initially researching existing guidelines and resources. At the time of this blog post, we're in the middle of our main writing phase. Next, we'll go through peer editing, as well as external editing and consultation with a technical writer. The current plan is to have these documents ready for public release by the 2019 AAM Annual Meeting. We're working hard to make these guidelines the best resources they can be for the field.
 Anna: As I mentioned earlier, I learned the hard way that there is a serious lack of resources in the field for transitioning professionals. But, even more so, there's a dearth of resources for institutions and coworkers. My institution was very supportive of me, but I was the first to openly transition there and we didn't really have policies in place to handle a transition (though they did wonderfully, considering!). Also, although they didn't mean any harm, there were numerous people in my life who had inappropriate questions and comments. Our hope is that with resources like these, coworkers will have a better understanding of sensitive topics and how to be an ally, no matter their prior experience. My transition went exceptionally well, all things considered. Many other trans professionals are not as lucky.
Alison: I've been lucky to also be in supportive institutions. But you make a good point—often, our coworkers mean well but don't have the resources to have a good understanding of sensitive topics. It's hard to know where to start when looking for information, and I hope that these resources can serve as a starting point for many conversations across the field. To me, it's most important when the people in my life make an effort, even if they don't always get it quite right. Small steps and little gestures add up quickly and show the trans people in your life that you care. What steps can someone take right now if they want to be more trans-inclusive?
Anna: Add your pronouns to your email signature! Adding a line at the end of your signature that says something like "My personal gender pronouns are she/her/hers" or "Pronouns: they/them/theirs" is an easy way to help normalize the sharing of pronouns. Everyone has gender pronouns, and it is important for cisgender people (folks whose gender identity matches what they were assigned at birth) to help normalize the sharing of pronouns in everyday situations. It's even helpful for cisgender people who have names that are not stereotypically used for their gender identity. You can also start sharing your pronouns when you introduce yourself to new people and make pronoun sharing a regular part of meetings. This continued normalization is important!
Alison: Take a look at your restrooms as well. Do you already have single user restrooms? Make the effort to change their signage to mark them as gender-inclusive or gender-accessible. As a nonbinary person, a gender-inclusive restroom is an issue of accessibility.  In a 2013 survey of transgender and gender-nonconforming Americans conducted by The Williams Institute of the UCLA School of Law, 70% of respondents reported being denied access, verbally harassed, or physically assaulted in public restrooms. I've been in plenty of public places, including museums, without single-stall or gender-inclusive restrooms. Where am I and other nonbinary visitors supposed to go to the restroom safely and without fear?
Anna: Absolutely! Feeling safe in the restroom will have a huge impact on whether people return to your institution. Another step is to examine any policies that your institution has in place that might be transphobic or trans-exclusionary. What does your membership application look like? Are members forced to identify their gender using limited options? Do you offer the honorific Mx, or, better yet, have you moved away from honorifics completely? There are plenty of institutions that take steps to include pronouns in everyday situations, but then misgender people on items such as mailings. Don't erase all of your efforts by forgetting something!
Alison: Most importantly, make an effort. Do research on your own. Ask your transgender colleagues or friends questions, but check in with them first. Not all transgender people want to be educators. Only some of us have volunteered!
Anna: That's so true! Being the token minority can get exhausting. And if you make a mistake, don't make it about you! Just correct yourself and move on. As they said, it's the effort that counts and it'll be noticed. And for those of you out there who are reading this and are still in the closet, we're here for you. You are not alone. We've started building a community within the museum field with this task force, and we would be so excited to see it grow. We'll have these documents available soon, but feel free to reach out to us in the meantime.
Please reach out to the AAM LGBTQ Alliance if you have any questions for the Taskforce. You can reach us via the LGBTQ Alliance's Chair, Mike Lesperance, at mike@thedesignminds.com. We're happy to try and provide support as best we can.