Accreditation Commission
The Accreditation Commission is the body responsible for making independent decisions regarding a museum's accredited status. It meets three times per year and is made up of museum professionals whose collective experience and expertise represent the range of diversity in the museum field.
Commissioners have significant leadership level experience, have an understanding of a wide range of museum operations, have experience with accreditation, and demonstrate a commitment to standards and building excellence across the field. Commissioners serve in a volunteer capacity for a five-year term. See the position description to learn more.
---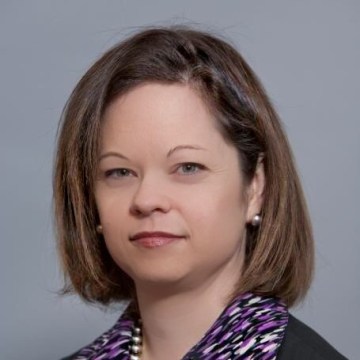 Amy Bartow-Melia
Commission term: 2015-2019, Chair 2018-2020
MacMillan Associate Director for Audience Engagement
National Museum of American History
Amy is the MacMillan Associate Director for Audience Engagement at the National Museum of American History in Washington, DC; she has been engaged in various education and public programming positions there since 1997.  Amy brings nineteen years of museum and non-profit management experience in the US and the UK, with a special interest in assessing the impact of museums. She has experience at the CEO/senior management level, as a board member, and as a museum educator. She has assumed leadership roles in EdCom, the Museum Education Roundtable, the National Council for History Education, and in efforts to inform museum education standards and best practices. She was also the founding director of two children's museums: The London International Gallery of Children's Art and Children's' International Art Outreach in Virginia. Amy has a B.A. in Anthropology, and MAT in Museum Education, and is a graduate of the Getty Museum Leadership Institute.
---
Rebekah (Becky) Beaulieu
Commission term: 2019-2023
Director
Florence Griswold Museum
Becky is the Director of Florence Griswold Museum, which is comprised of art galleries, a National Landmark historic house, and 13-acres of gardens and grounds in Old Lyme, Connecticut. Prior to taking this role in February 2018 she spent four years at the Bowdoin College Museum of Art as the Assistant Director of Museum Operations then Associate Director, where she managed all administrative activities including staffing, finances, communications, visitor experience, and operations; and played an important role in expanding the number of exhibitions and programs offered and broadening access to the museum and its collections. She also served as the first Executive Director of the Winchester Historical Society (MA), where she managed operations for the Society and its cultural site, the Sanborn House Historical and Cultural Center. For the Alliance she is an active Accreditation/MAP Peer Reviewer and board member for the Historic Houses and Sites Professional Network. She is also on the boards of the New England Museum Association and Connecticut Humanities, on the faculty of AASLH's History Leadership Institute, and a Peer Reviewer for the IMLS and NEH. Becky is the author of Financial Fundamentals for Historic House Museums (2017). She holds an M.A in Art History and Museum Studies from the University of Wisconsin-Milwaukee, and in Arts Administration from Columbia University; she earned her Ph.D. in American and New England Studies at Boston University.
---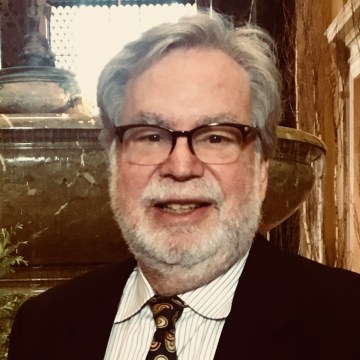 James Gilson
Commission term: 2016-2020
Former Vice President and General Counsel
Los Angeles County Museum of Natural History Foundation
Jim retired from his position as Vice President & General Counsel of the Los Angeles County Museum of Natural History Foundation in 2016. Over the course of his twenty-year tenure with the Los Angeles County Museum of Natural History, Jim was engaged in many different aspects of its operation. In addition to his role as General Counsel, he oversaw human resources, government relations, insurance, and other administrative responsibilities for a large, public-private institution with three major facilities. He served as the Administrator of the La Brea Tar Pits and Page Museum for over 15 years and of the William S. Hart Museum—a historic house museum—for over 10 years; and managed the "spin-off" of the Petersen Automotive Museum as an independent museum. Other responsibilities also included oversight of visitor services and acting head of Museum's public programs/exhibits department. He managed the museum's last two reaccreditation reviews and recently became a peer reviewer. He served on the California Association of Museums Board of Directors for seven years (2009 – 2015); and on the planning committee and panels for ALI-CLE "Legal Issues in Museum Administration." Since his retirement from the Natural History Museum, he has accepted temporary administrative and legal positions at the National Gallery of Art and the U.S. Institute of Museum and Library Services. Jim has a J.D. from the Washington University School of Law, St. Louis, an M.A. in Urban Studies from Occidental College, and a B.A. from Wesleyan University.
---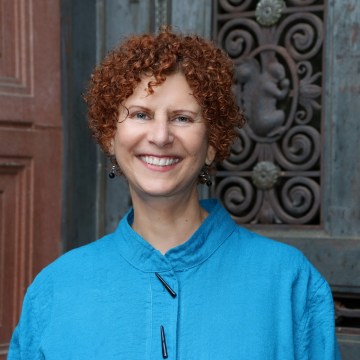 Jill Hartz
Commission term: 2017-2021
Curator of contemporary art and advisor to the director
Jordan Schnitzer Museum of Art, University of Oregon
Jill recently retired as the executive director of the Jordan Schnitzer Museum of Art at the University of Oregon in Eugene, a position she's held since 2008. She was the director of the University of Virginia Art Museum (now Fralin Museum of Art) for a decade prior, and also worked at Cornell's Johnson Museum in various capacities for ten years. During her career she has devoted a substantial amount of volunteer time to advance the professionalism, role, and visibility of academic museums, including having served on the board of the Association of Academic Museums and Galleries for more than ten years, including two terms as president. She's been an active MAP and Accreditation Peer Reviewer for more than twenty years; and taken three museums through the accreditation process. Jill is also a member of the Association of Art Museum Directors and has a robust number of exhibitions, publications, and presentations to her credit. She also has a background in public relations and communications. Jill completed the Kellogg School of Management/AAMG Leadership Seminar in 2012 and 2014, offering sessions during both programs, and has a M.A. in English Language and Literature from the University of St. Andrews,Scotland.
---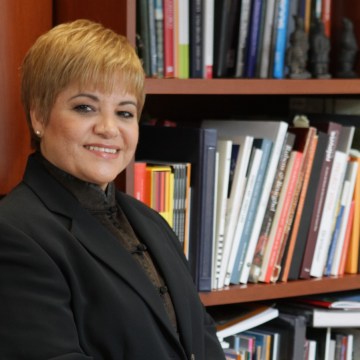 Lourdes Ramos
Commission term: 2015-2019
President & CEO
Museum of Latin American Art
Lourdes has twenty years of CEO and collections management experience and training in the US, Puerto Rico, and Spain. Before she became President & CEO of MOLAA, she was the director of the Museo de Arte de Puerto Rico, the director of the Museo de San Juan, and the director/curator of the national collection of the Institute of Puerto Rican Culture. She also completed a fellowship at the Museo Nacional Centre de Arte Reina Sofia in Madrid. She is a member of AAMD, the founder/past president of the Puerto Rico Museum Association, a certified fine arts appraiser, has taught museum studies and arts administration courses, and authored numerous scholarly publications. Lourdes has a B.A., M.A., and Ph.D. in Fine Arts.
---
Evans Richardson
Commission term: 2019-2023
Chief of Staff
The Studio Museum in Harlem
Evans Richardson IV serves as Chief of Staff at The Studio Museum in Harlem, where he has worked since 2012. He collaborates closely with the Director and Chief Curator, the Board of Trustees and teams from across the institution to develop and implement the Museum's strategic initiatives, cultivate relationships with community stakeholders and institutional partners, and direct all aspects of municipal and state lobbying and advocacy. Evans has helped manage the planning, launch and ongoing execution of a $175 million capital campaign to support the creation of a new home and expanded operations for the Museum. Through his active engagement with New York City's Cultural Institutions Group (CIG) since 2015, Evans has helped amplify the consortium's efforts to promote diversity, equity, accessibility and inclusion throughout the City's cultural sector. Prior to arriving at the Studio Museum, Evans was a Program Specialist at the New York City Department of Cultural Affairs (DCLA), a role that connected him with over 100 non-profit cultural organizations throughout the City's five boroughs. Evans' interest in the history of black Atlanticism and culturally-specific institutions began during his undergraduate studies at Columbia University and continued through his graduate work at Yale University, where he was awarded a Mellon Mays Predoctoral Research Grant and a joint master's degree in English Literature and African American Studies. Evans was born and raised in St. Louis, Missouri and has been a resident of Harlem for over 20 years.
---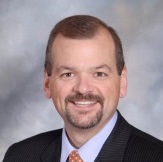 C.J. Roberts
Commission term: 2018-2022
Frank E. Duckwall President & CEO
Tampa Bay History Center, Tampa Bay, FL

C.J. has served as the President and CEO of the Tampa Bay History Center since September of 2005. He led all facets of the planning, construction, and opening of the museum, which welcomed its first visitors in January of 2009, and went on to lead the museum successfully through its first accreditation review. Prior to assuming his role with the Tampa Bay History Center, he was the President and CEO of the Mighty Eighth Air Force Museum in Savannah, Georgia; led the team that built and opened The National World War II Museum in New Orleans; and served as Director of the George C. Marshall Museum at the Virginia Military Institute. C.J. has actively served as an Accreditation and MAP Peer Review reviewer for more than a decade and a grants reviewer for IMLS and the State of Florida Department of Cultural Affairs. He has taken an active role on the boards of the Greater Tampa Chamber of Commerce, the Arts Council of Hillsborough County, and as a member of the University of South Florida's Florida Studies Center Advisory Council and the CEO Council of Tampa Bay. He received his B.A. in History and Folklore and an M.L.S. from Indiana University, and he is a graduate of the Getty Museum Management Institute, the Seminar for Historical Administration and Leadership Tampa.
---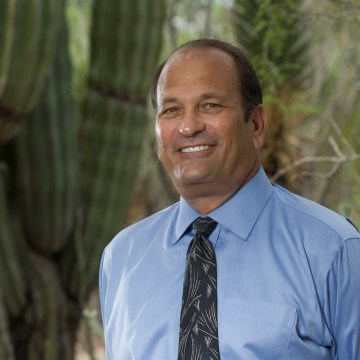 Kenneth Schutz
Commission term: 2015-2019
Dr. William Huizingh Executive Director
Desert Botanical Garden
Ken is The Dr. William Huizingh Executive Director at the Desert Botanical Garden in Phoenix. Over the course of a thirty-five year career, Ken has worked at zoos, science museums, and botanic gardens, and as a private consultant focused on strategic planning for small non-profits and entrepreneurial companies. He came to the Desert Botanical Garden in 2001 after serving as the Executive Director of the Science Museum of Western Virginia for eight years. In addition to his CEO level positions, he also served as the Director of Development and Marketing at the Baltimore Zoo. Ken is a former board president of the American Public Gardens Association. He holds a B.S. in Biology, a M.S. in Education, and a MBA from the Darden Graduate School at the University of Virginia.
---
Todd Smith
Commission term: 2016-2020
Director and Chief Executive Officer
Orange County Museum of Art
Todd is the Director and CEO of the Orange County Museum of Art in Newport Beach, CA. Risk taking and progressive thinking at times of significant transformation have defined Todd's twenty-six year career in the museum industry. He specializes in stepping in to organizations at moments of great transformation—whether they be programmatic, fiscal, or capital—and shaping these institutions into highly functioning nonprofits. Prior to taking his current position with the Orange County Museum of Art in 2014, he served as chief executive at the Tampa Museum of Art, the Gibbes Museum of Art, the Knoxville Museum of Art, and the Plains Art Museum. He also has significant curatorial experience in the fields of American and contemporary art. Todd has successfully led one museum through the initial accreditation process and three through the reaccreditation process and is an active AAM peer reviewer, having served on over a dozen accreditation and MAP site visits. He has twice served the annual meeting National Program Committee and is a grants reviewer for IMLS and various state arts councils. Todd is also a member of the Association of Art Museum Directors (since 2009). He has an A.B from Duke University, an M.A. in the History of Art from Indiana University and is a graduate of the Getty Center Museum Management Institute.